Homemade fairness oil-Marigold oil for removing black spot
Homemade Marigold oil is very effective for oily skin.¹ If you have dark spots on your face or pigmentations then try this oil. For a great result, you have to use it for a month.
You can use this Marigold oil directly on your skin. Or you can mix this oil with any face or body cream or lotion. This oil is very effective for wound skin. Let us learn how to make this homemade fairness Marigold oil.
Ingredients for homemade fairness oil – Marigold oil :
Peanut oil/ olive oil/ almond oil – 80 ml.
A large marigold flower.
A glass jar.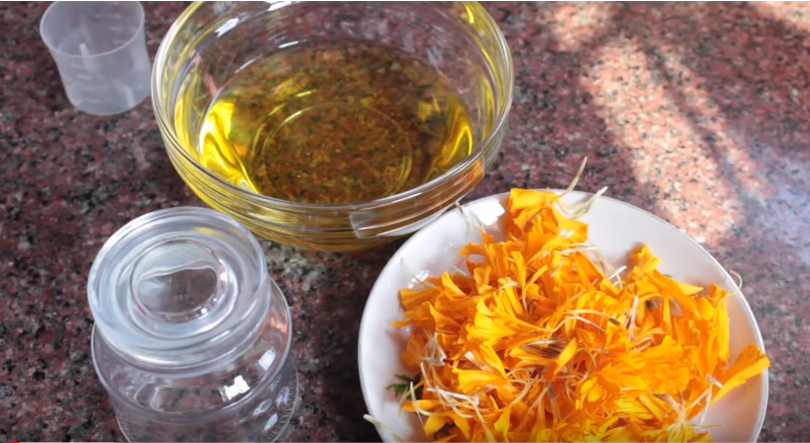 How to prepare :
1. First of all, you have to take a clean and dry glass jar. Fill the jar with peanut oil. You can use olive oil or almond oil if peanut oil is not available. To measure the oil you may use the plastic cup supplied with medicine syrup.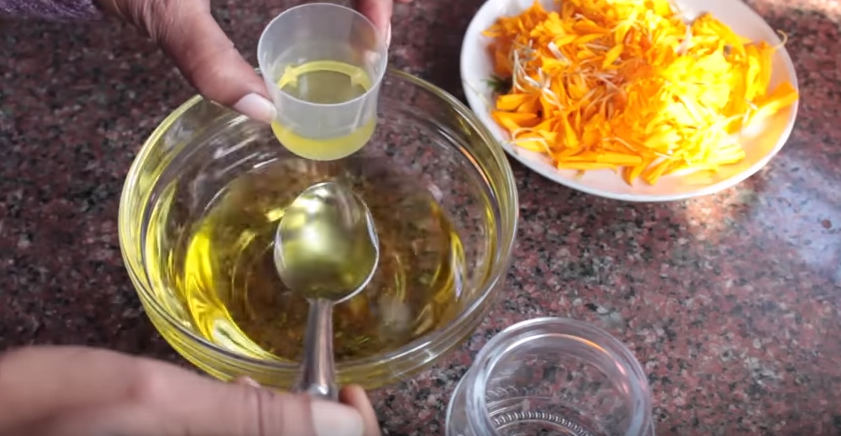 2. Second, soak the marigold flower's petals in the oil. Press the petals to dip it completely in the oil with a spoon.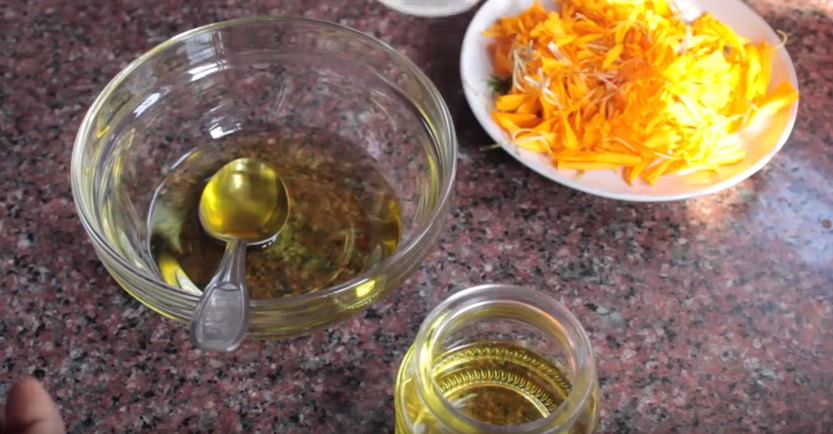 3. Then set this jar in the sun for 15 days. After 15 days, strain the oil with a strainer or a clean cotton cloth. Then fill the jar with the strained oil again.
 
How to use:
Use this oil as a face massage oil. When you need a facial you may use this oil directly in a circular motion. After that, you can use any face-pack.
You make also like –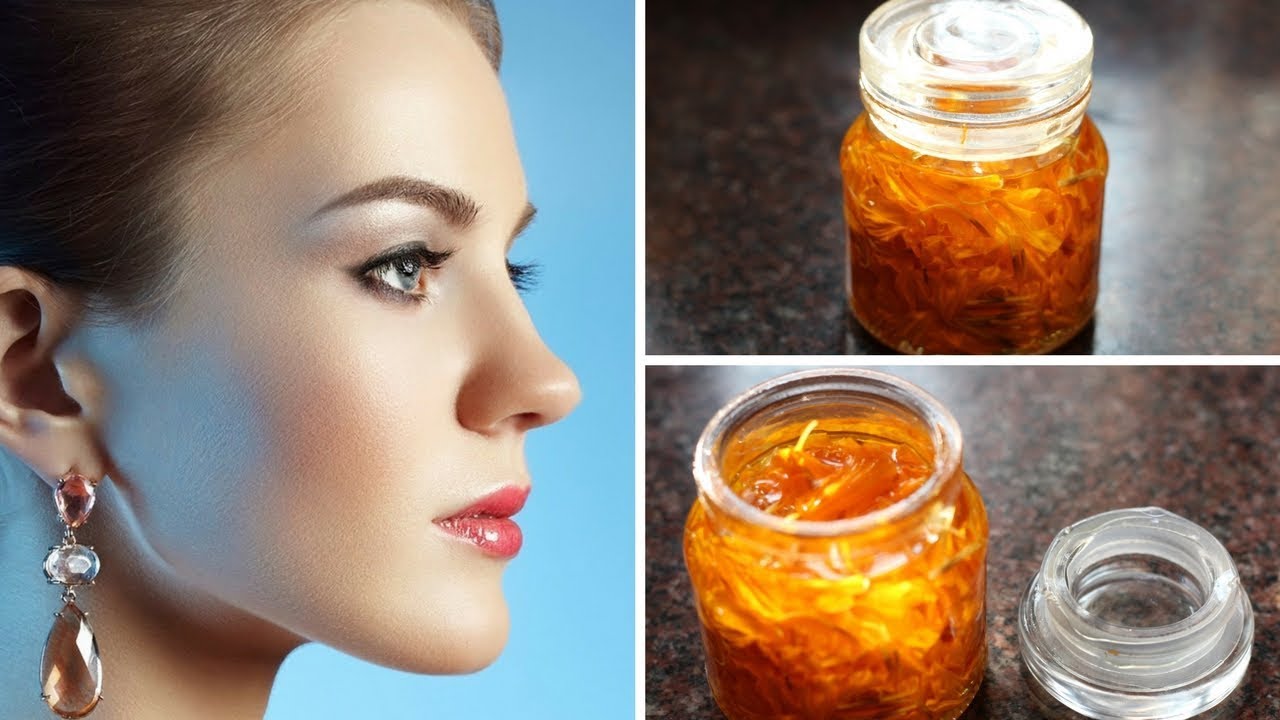 Or you can mix this oil with your massaging oil or cream. You should continue any process at least for a month. Then a greater difference would be seen.
This homemade marigold oil is very good for black spots and pigmentations on the face.
You May Also Like