How to Get Rid of Cockroaches Forever
Did you know how to get rid of cockroaches and forever? From personal experience, there are a large number of mothers complaining about the spread of cockroaches in the house in the summer, and I have become complaining like you because about two weeks ago a medium-sized cockroach appeared in my house, and I found it, as usual, playing and messing with my kitchen, I do not hide from you how frustrated I felt, Especially as I try as much as possible to keep the house clean and free of leftover food. The matter did not stop at that. I followed carefully to find out the extent of the disaster, and whether there were others or not. A week later, I discovered a source of several other cockroaches, which is in the sill under the sink.
What I did to Get Rid of Cockroaches Forever
1. We emptied the kitchen from the pots, and took them to the bathroom in the bathtub to wash them, because my kitchen is small, and it will not be able to handle all this number of washes at once. Food to dry away from the cockroach source.
2. When I cleaned the drawers, I discovered that I kept plastic bags, and they had leftover bread in them, so I got rid of them immediately.
3. I discovered that the shutter that is located under the sink is the most likely to cause cockroaches to grow, due to the possibility of water leaking into the wood, and this is an excellent environment for cockroaches to live in. to this area.
4. Wet bags are also an excellent environment for cockroaches. That's why I advise you to get rid of all plastic bags that are wet or have food residue.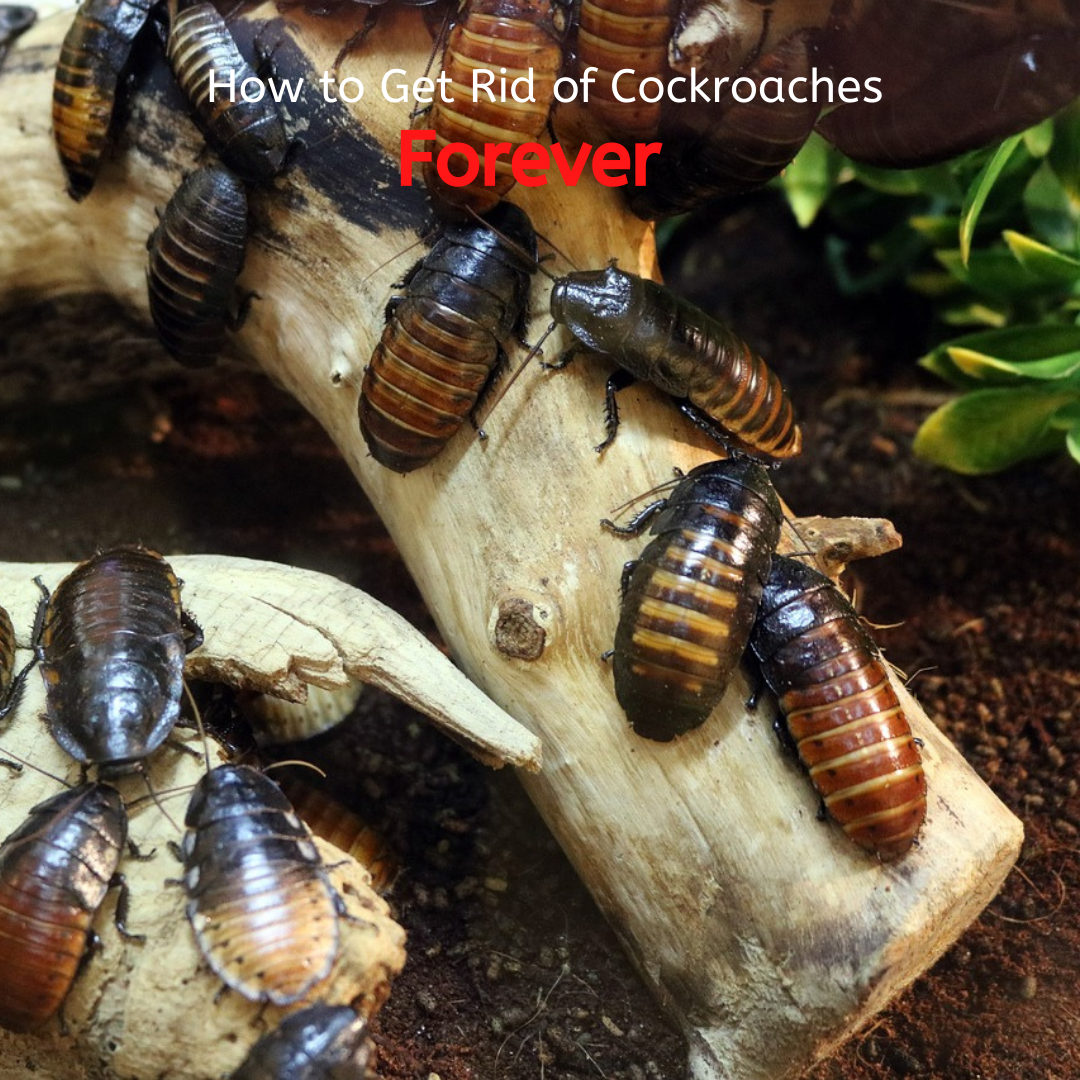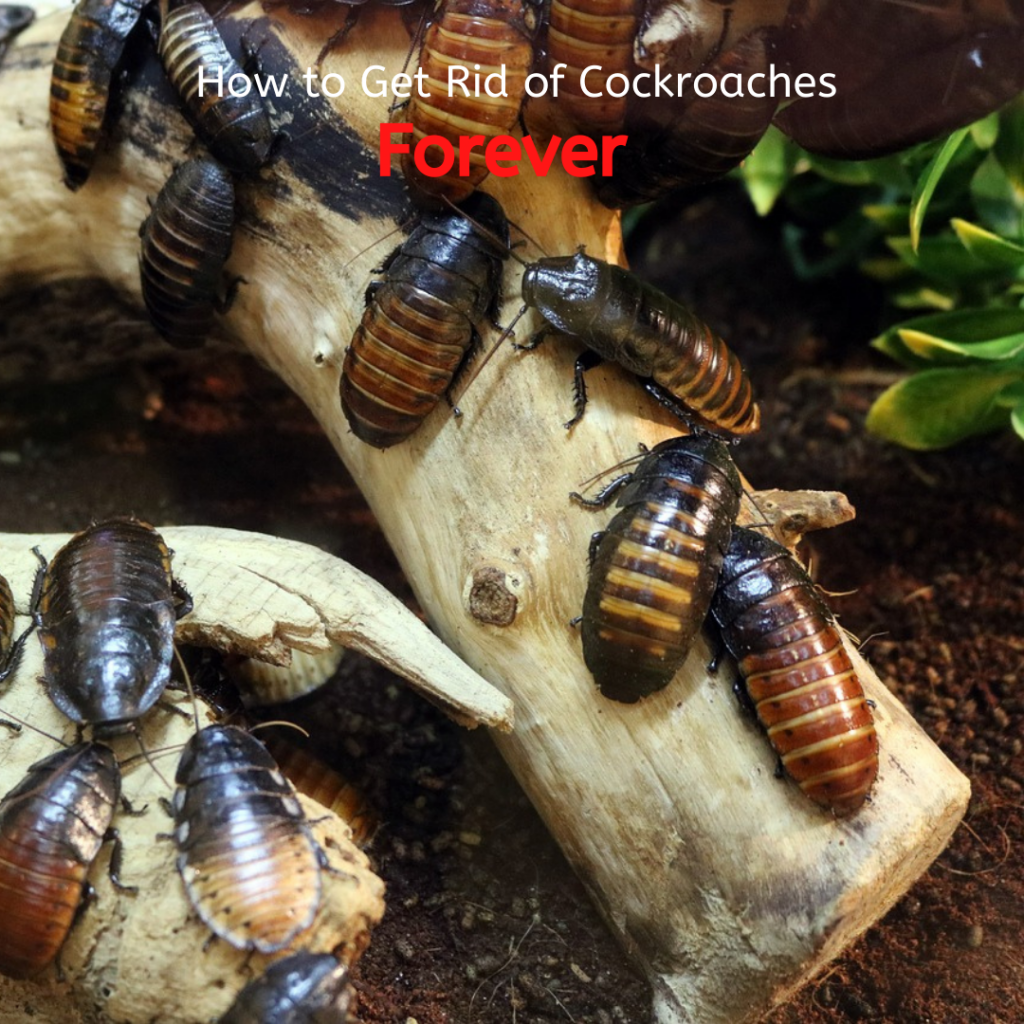 5. Throw out the litter every day, even if there isn't much litter in it, but it's their favorite place.
6. Get rid of the clumps that you don't use so that you can periodically clean better, and thus make sure that they do not come back again.
7. The last step I took was to clean the doormat from the smell of the insecticide and return the pots to their place. I used vinegar for cleaning because it is one of the materials that help clean wood without harming it, in addition to its pungent smell, which prevents cockroaches from entering.
8. My husband suggested that I sprinkle black pepper on the edges of the drawers and the shelf, because of its irritating smell, and we did that, but I am still waiting for the result. Is it effective or not? But it is certain that since we did this task, the cockroaches temporarily disappeared from the kitchen.
You can try these products to Get Rid of Cockroaches in your house
Syngenta 383920 Advion Cockroach Gel Bait 4 X 30 Gram Tubes Roach Control, 4 30, Brown
Dupont advice cockroach gel bait can be used in single and multi-family residential buildings, schools, commercial and industrial facilities (including warehouses, apartments, supermarkets, restaurants, motels, hotels, hospitals, food handling/storage establishments), and transportation equipment such as aircraft, trains, ships, boats, buses
Treatment rates for all uses: for heavy infestations of cockroaches, apply 3 to 5 spots of advice cockroach gel bait per 10 linear feet for light to moderate infestations of cockroaches, apply 1-3 spots of advice cockroach gel bait per 10 linear feet each spot of advice gel bait Should equal about. 5 grams (approx. 1/4" Diameter)
Country Of Origin: United States
Model Number: 383920
AIGOO Ultrasonic Pest Repeller,Safe for Children & Pets,Suitable for Rats, Ants, Mosquitoes, Cockroaches, etc.Easy to Use
The ultrasonic pest repeller will protect your home, warehouse, office or any other property from all kind.Effectively reject rodents, roaches, spiders, mosquitoes, bed bugs, ants etc
Three function modes, green, blue and red, green and blue is inaudible, Red works best, but it's audible
Environmental Protection Agency (EPA) approved electronic insect repellent with ultrasonic control, can replace harmful and hazardous chemicals, poisons and traps, environmentally friendly, odor-free
Just plug it in and it works.Put one in one room as ultrasonic wave can not penetrate through walls and solid objects.
Because our products require 24 hours of uninterrupted work, it is recommended to replace them once a year
Sale
Ultrasonic Pest Repellent Control 2023 (2-Pack), Plug in Home, Flea, Rats, Roaches, Cockroaches, Fruit Fly, Rodent, Insect, Indoor and Outdoor Repeller, Get Rid of Mosquito, Ants
Dual Ultrasonic Pest Repeller. Newest 2022 upgraded model
Powerful Sonic Electric non-toxic device
Very Easy to Install - just plug in. No need to refill
Human and Pet Safe. Non-poison. Epa est number 94950-chn-1
Up to 1600 sq ft Coverage. Works with 110/220 voltage
Sale
Hot Shot Fogger With Odor Neutralizer, Kills Roaches, Ants, Spiders & Fleas, Controls Heavy Infestations, 3 Count, 2 Ounce
KILLS ON CONTACT: Hot Shot Fogger With Odor Neutralizer kills on contact and controls heavy infestations – and keeps killing for up to 2 months.
KILLS HIDDEN BUGS: Creates a fine, penetrating mist that reaches deep into cracks and crevices to kill the bugs you see and kill the bugs you don't see.
WHERE TO USE: Use in enclosed spaces such as apartments, attics, basements, barns, boat cabins, cabins, campers, crawl spaces, garages, homes, households, sheds, storage areas and trailers.
NON-STAINING: This clear, non-staining formula won't leave a wet, messy residue.
EACH CAN COVERS 2,000 CU FT: Treats 2,000 cubic feet of unobstructed space
Ortho Home Defense Max Indoor Insect Barrier: Starts to Kill Ants, Roaches, Spiders, Fleas & Ticks Fast, 1 gal.
Ortho Home Defense Max Indoor Insect Barrier kills and prevents insects inside your home (12-month control for ants, roaches & spiders indoors on non-porous surfaces)
KILL LISTED INSECTS FAST: Kills all common household bugs like ants, cockroaches, spiders, fleas, ticks, scorpions, beetles, earwigs, silverfish, centipedes, millipedes, and other listed insects
INDOOR USE: Apply wherever insects are: in kitchens, bathrooms, basements, around doors and windows; spray the hard to reach places where bugs are a recurring problem
USE WITH CONFIDENCE: Dries up to 30% faster (vs. other Ortho formulas) and leaves no stains or fumes; people and pets may enter treated areas after spray has dried
EASY TO APPLY: Extended Reach Comfort Wand, now with 2X the reach (vs. other Ortho Comfort Wands) helps reduce back bending and hand fatigue with its one-touch continuous stream delivery — no pumping required
Sale
HARRIS Boric Acid Roach and Silverfish Killer Powder w/Lure (16oz)
1.Long Lasting - Continues to kill roaches, palmetto bugs, water bugs and silverfish for weeks after application as long as it's kept dry
2.Fast Acting - Insects coming into contact with the powder will die within 72 hours after initial contact
3.Easy Application - The puffer with extended straw makes application quick and simple for difficult to reach areas
4.Contains Irresistible Lure - Harris food grade lure attracts roaches from their hiding places
5.EPA Registered - Made in the USA and Registered with the Environmental Protection Agency (No. 3-10) for use in homes with people and pets
Sale
Combat Max 12 Month Roach Killing Bait, Small Roach Bait Station, Child-Resistant, 18 Count
Start killing small roaches in hours and prevent them from returning for up to 12 months
Easy to use, no mess baits, do not require activation. Note : Not for Garden Use
Simply place them where roaches are found and relax while they kill non-stop day and night
Best used in areas like under sinks, behind toilets, and behind appliances, killing the ones you see and the ones you don't and destroys the nest
18 child resistant bait stations are included; Place additional baits about 1½ feet away; Place baits carefully so they are touching the walls or corners
Sale
Giant Sticky Fly Trap Roll - MAX Strength - Outdoor / Indoor - Non Toxic - for Flies and Other Bugs (2 Pack- Contains 2 Giant Fly Rolls)
[2 GIANT ROLLS] Max Strength - Non Toxic – the 30 foot long, 10 inch wide super sticky fly trap gives you more than enough premium insect trapping surface. (2 Pack)
Tired of those pesky flies and insects that just won't go away? The Maximum Strength super sticky flytrap is the perfect solution! Traps: Fruit fly, spotted lantern fly, horse fly, carpenter bee, wasp, gnat, moth, mosquito, ant, spider, flea, beetle, ladybug, whitefly, hornet, maggot, worm, and other pests. Our nontoxic fly trap is safe to use by any window, in the house, kitchen, horse barn, garden, yard and other high infestation areas where humans or animals may come in contact with it.
Using a spray or other repellent to eliminate an insect infestation can be tedious, tiring, futile and often leaves a bad odor in your house or barn. A spray may also poison plant and tree roots by spreading toxic waste. A hanging sticky paper can rid you of your pest problem with not nearly as much effort. Just hang the roll on a wall or tree and wait for the special light yellow / green color and faint pre- baited scent to attract and kill flying insects.
The Giant Jumbo Fly Cather strips are water resistant and can weather most storms without a loss of glue or efficiency. It is also disposable with easy to tear paper, saving you from the bother of using a razor or having your hands stick to or come in contact with the trapped bugs while ripping. Great for Flies, Wasps, Yellow Jacket , Deer Flies, Fruit fly, Spotted lantern flies etc... can also be used as sticky bands for trees.
Guard and rescue your plants outdoors! Those bugs flying around and making holes in your flowers and greens can be a killer if they're not taken care of.
Now, here is some general information about cockroaches so that you can confront them:
1. When a cockroach appears in your house. Know that there is a larger number somewhere, and the biggest problem is their permanent hiding throughout the day, so you must look for them in the kitchen doorway and drawers, and anywhere they are likely to be.
2. It is very important to find where they came from to fight the source of their entry into your home, usually drains or sewers.
3. Use the cockroach repellants you prefer or use them all including the insecticide, which has a pungent smell, and this is harmful in the event that there are children or people with allergies or if you are pregnant, or the poisonous paste that is sold in the pharmacy, and is characterized by being without smell, but beware that your child takes it, Therefore, it is better to put it in a safe place.
4. Naphthalene can be used in the corners, because of its strong smell.
5. Try to block their entry to the house, and if they are septic, make sure to spray them daily before leaving the house in the morning.
6. Finally, the most important thing in eliminating cockroaches is constant hygiene and getting rid of anything that might lead to their presence.
I hope I helped you. Tell us about your experience in controlling cockroaches.
You should read
You May Also Like