How to Clean Kitchen Counter
How to clean the kitchen counter? We all prefer to use marble in the kitchen because it gives it luxury and beauty and increases its splendor, and it is an essential and indispensable part, to facilitate cooking, cutting, and maintaining the beauty of the place, so it must be kept clean, shiny, and tidy. In this article, Supermama offers you innovative solutions to clean and maintain your kitchen countertop, as well as solve the problem of stubborn marble stains.
Kitchen Counter cleaning
Marble is a type of limestone composed of calcium carbonate extracted from natural stones, shells, and pearls.
To keep the marble in good condition, you must follow some of the following procedures:
Quick Wipe:
Once anything is poured onto the marble, it must be wiped up immediately on time, cleaned, and dried.
Clean gently:
Use gentle detergents and avoid harsh detergents, which can damage marble with frequent use.
Marble Protection:
Do not place hot pots directly on the marble, and do not leave them wet without drying.
Do not use sharp tools:
Do not use sharp tools directly on the marble, eg if cutting use a dedicated cutting board.
Use the right tools:
The marble is wiped with a soft cotton cloth or a clean rag with a gentle detergent, such as applying an amount of water with dishwashing liquid or stone cleaner.
Dry it properly:
After wiping it with a clean dry cloth, the marble should be dried using circular motions, which will help add luster to your marble.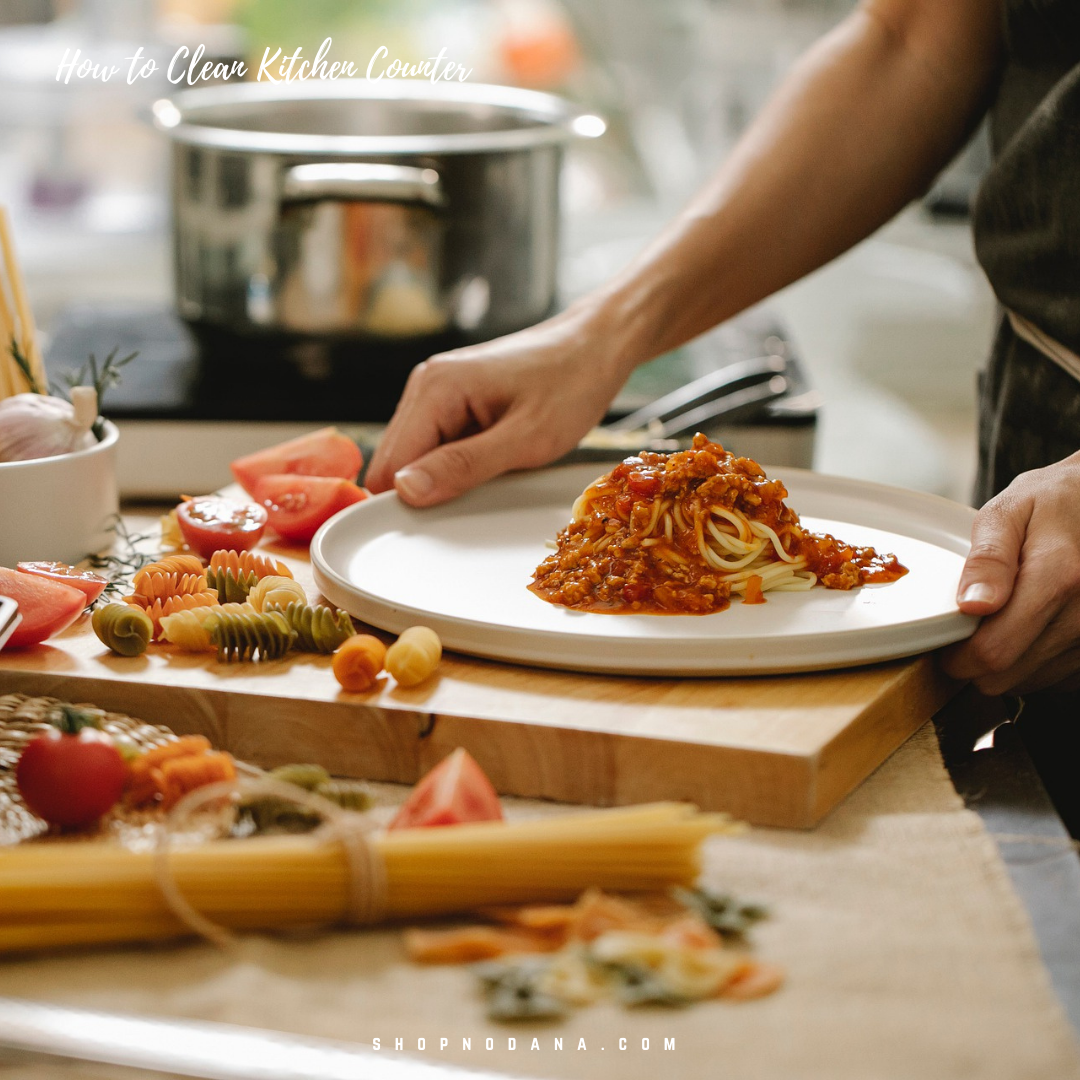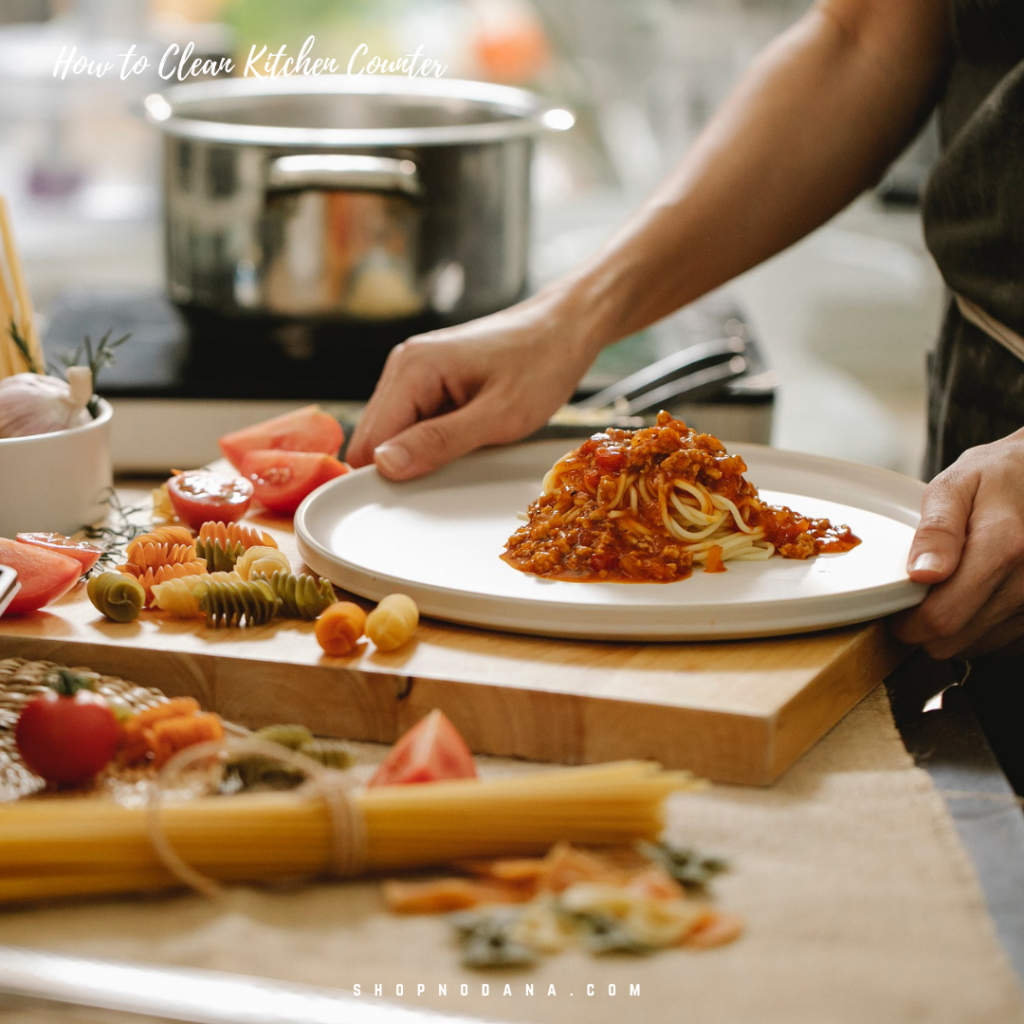 How to clean kitchen counter- How to remove marble stains
The later you remove stains from the marble, the more difficult it will be to clean it. It is usually advised to avoid detergents containing acidic solutions, as well as lemon, vinegar, and strong bleaches.
Here are some solutions that may help remove marble stains:
Oily stains (such as oils, fats):
Clean gently with liquid detergent or washing powder with a few drops of ammonia, then rinse with warm water and dry thoroughly (be careful with excessive ammonia as it can dull the sheen of the marble with frequent use, so try it on a small area first ).
Organic stains (such as tea, coffee, juice, food):
Dissolve the detergent in hot water and pour it over the stain, then put the oxygen water and a few drops of ammonia on the stain, and continue as above.
Chewing gum or wax:
Put ice cubes in a plastic bag on the stain until it hardens, then scrape it lightly with a knife, remove the residue with thinner or paint thinner, pour warm water, and wipe the stain.
Paint stains:
Small amounts may be removed with paint thinner or thinner, or with light abrasives, then the marble should be wiped and dried.
Rust stains:
It is one of the most difficult stains to clean, and you may need specialists, and you can use ready-made patches.
In general:
You should beware of oxygen and ammonia water if your marble is dark in color or sensitive, so you should experiment in a small place first to be sure. You can also make some marble sprays, by washing the marble well and drying it, then putting the spray on it.
Products you may need to clean kitchen counter
No products found.
Quick tips for cleaning  kitchen marble
Corn starch paste:
Add some cornstarch and dilute it with water until it gives the consistency of a thick dough. Put this paste on the marble in place of the stain. Wait for it to dry, then wipe with a damp towel, wash the marble and dry it. Repeat the process if necessary.
Flour dough and liquid soap:
Mix one cup of flour with three tablespoons of dishwashing liquid. Dilute this amount with water until it becomes the consistency of cream. Put the dough on the stain and leave it for 24 hours, covering it with a transparent plastic paper. Wipe the pomegranate, wash the marble well with soap and water, and dry it.
And now, my dear, after we mentioned to you many ways to clean the kitchen marble and some helpful sprays, we hope that we have helped you in keeping your kitchen clean and protecting your marble from confusing stains
You should read
9 Tips for Smart Kitchen Cleaning
You May Also Like