We all have some old, unused jeans pants. I used to see my mother never throw them away. She used to reuse them in many ways. Here are some ideas for you (Old jeans DIY craft ideas). As jeans are too thick and strong, you can make whatever you want.
Old jeans DIY craft ideas
Cut out the legs of your jeans. Then open the stitches. Thus you will get a flat and wide piece of cloth. Fold the outsides of the cloths and pin a pocket on it.
Make a Pot Out of Your jeans!
This Old jeans DIY project is very popular around the world. Just take out the upper portion of the pant. Fill it with soil and manures. Then grow your favorite herbs, flowers, or leafy plants on it. Place it in your garden or wherever you like.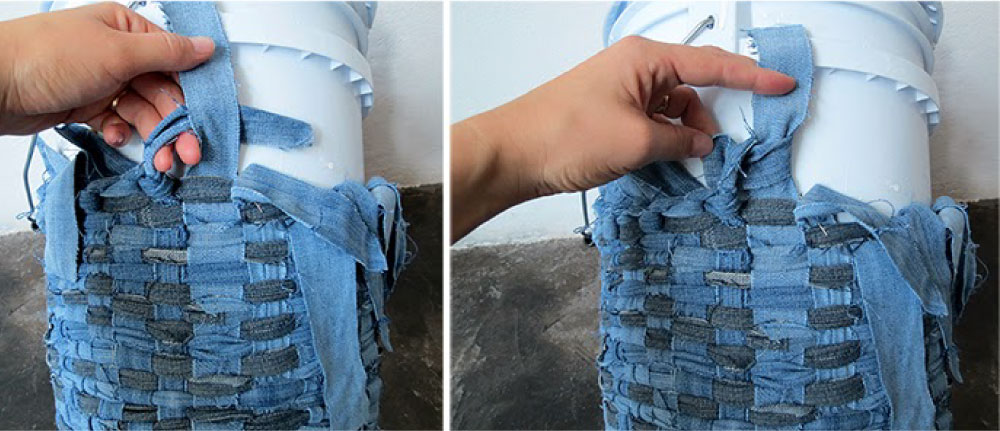 This is a great idea to make a denim basket. You can store toys, magazines and many other household things. The instructions for this project are available at Oh Oh Blog.
Making Bags
To make this bag you have to cut one leg of the pant. Then hang some accessories like pom-pom or colorful laces. School-going girls or teenage girls can easily carry their small notebook, cell phone, makeup kits and other things.
To make this quilt you have to stitch several pieces of jeans. First cut them in square shape before joining them together. Then fold the borderlines with fabrics. If you choose different types of clothes then make sure the fabric is thick. So many colorful fabric will make this project more eye-catchy. For detailed instruction, you can follow GrandparentsPlus.
Using Pockets of Jeans
Those cute and adorable purses are the big pockets of large jeans pants. Just cut them from the jeans and stitch a ribbon to hang them. The lower parts of the pants will do so.
To get a beautiful idea of making a wine bag out of old jeans just go Cathie Filian.
This is another wonderful DIY project. Cut out the front or back sides of a pant. Border them with colorful fabrics and laces. Thus you will get a piece of gorgeous Apron to protect you from any kind of dust or kitchen stains. To know the details about this project you can visit Creative Green Living.
Even a Binder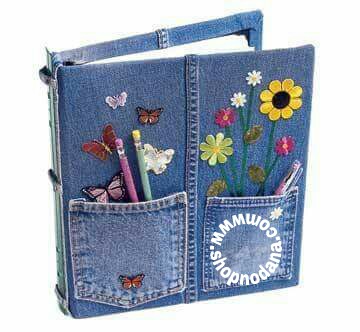 This Denim Jeans Binder Cover can be made easily. Your children will be happy if you gift them such a beautiful notebook cover with denim. If you are interested in making this binder cover then follow the instructions of Better Homes & Gardens.
You May Also Like