Hand embroidery design is so much popular among us. We all fond of beautiful embroidery designs. In this article, I have shown a beautiful and simple hand embroidery design for the neck. You can use this awesome design for your blouse, tops, kameez, kurta and also for your kids and baby's dress.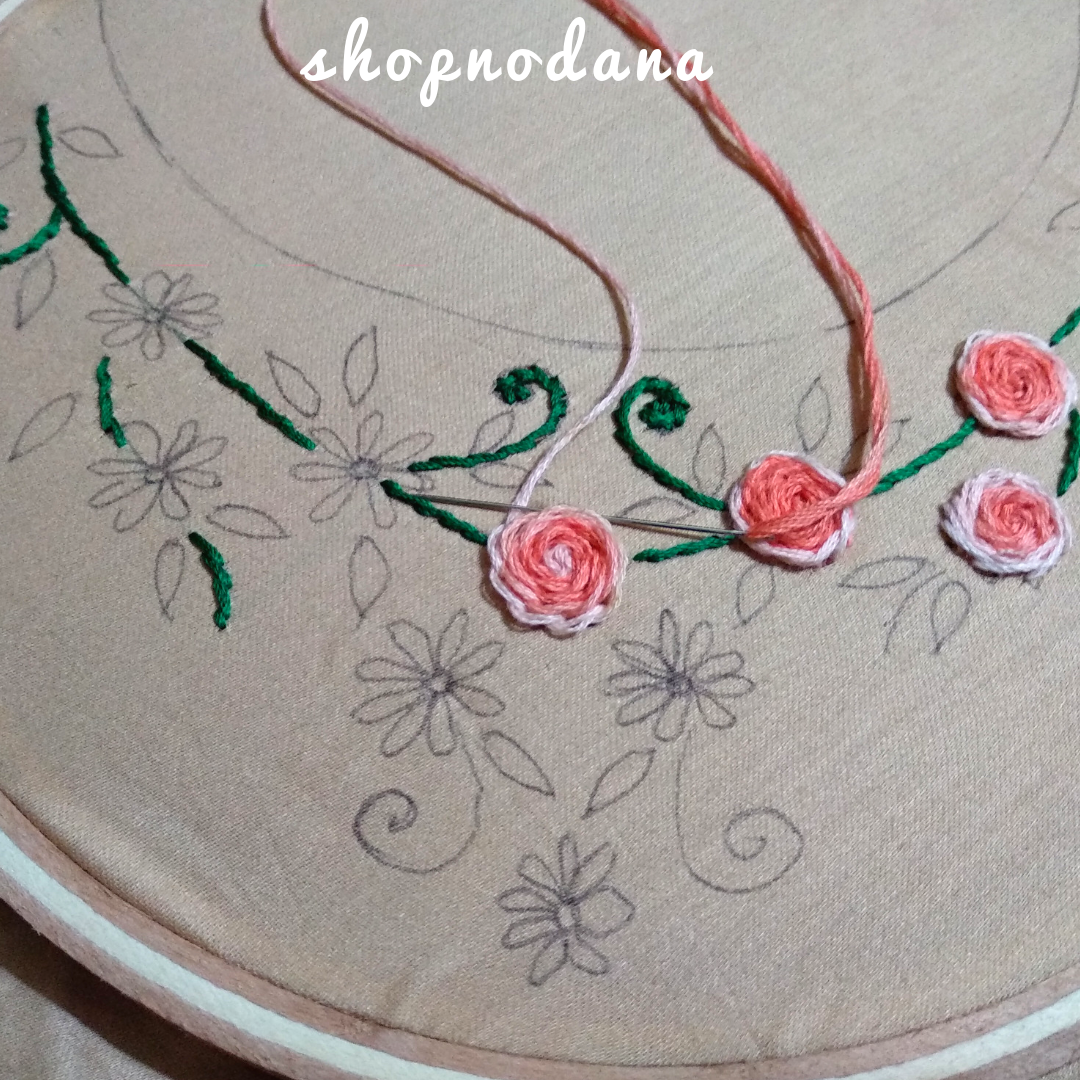 I have used only three shades of threads for this design. That's are dark green for stems, light green shades for leaves and light orange shades for the roses or the flowers.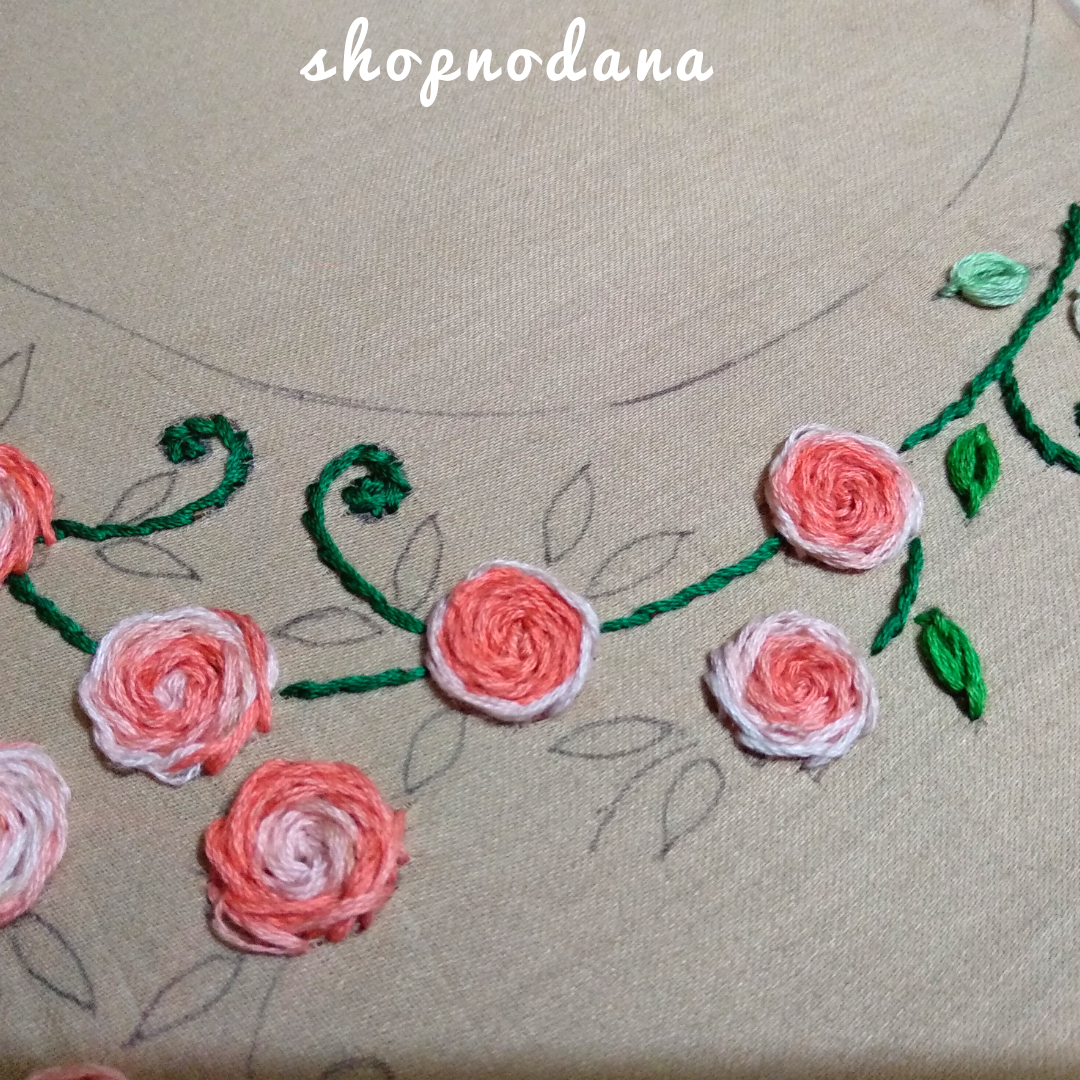 I hope you will try this design for your dresses. Please let me know how was your experience. Share this design with your friends.
Let me know which types of stitch you want to learn. I will try my best to show you the process in an easy way.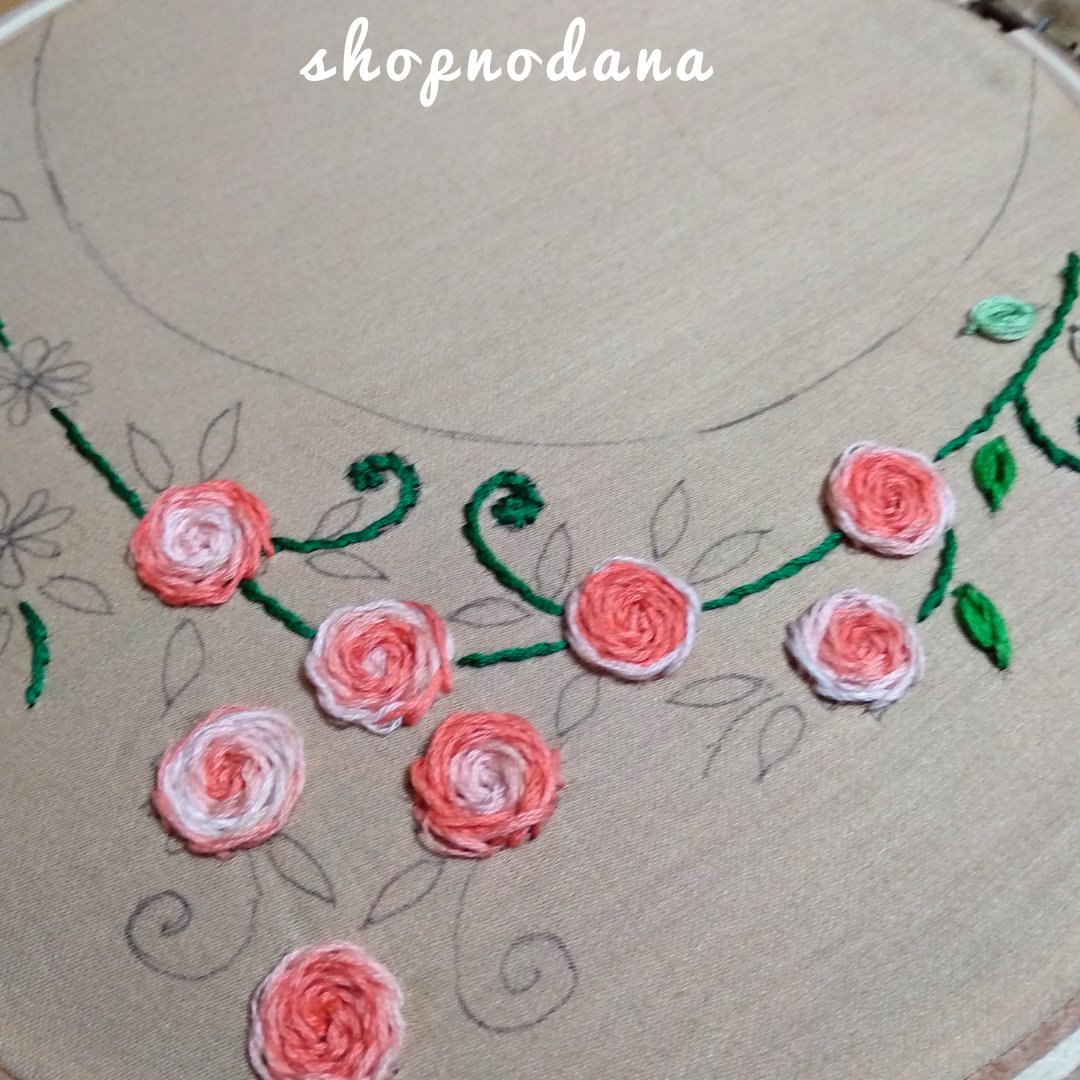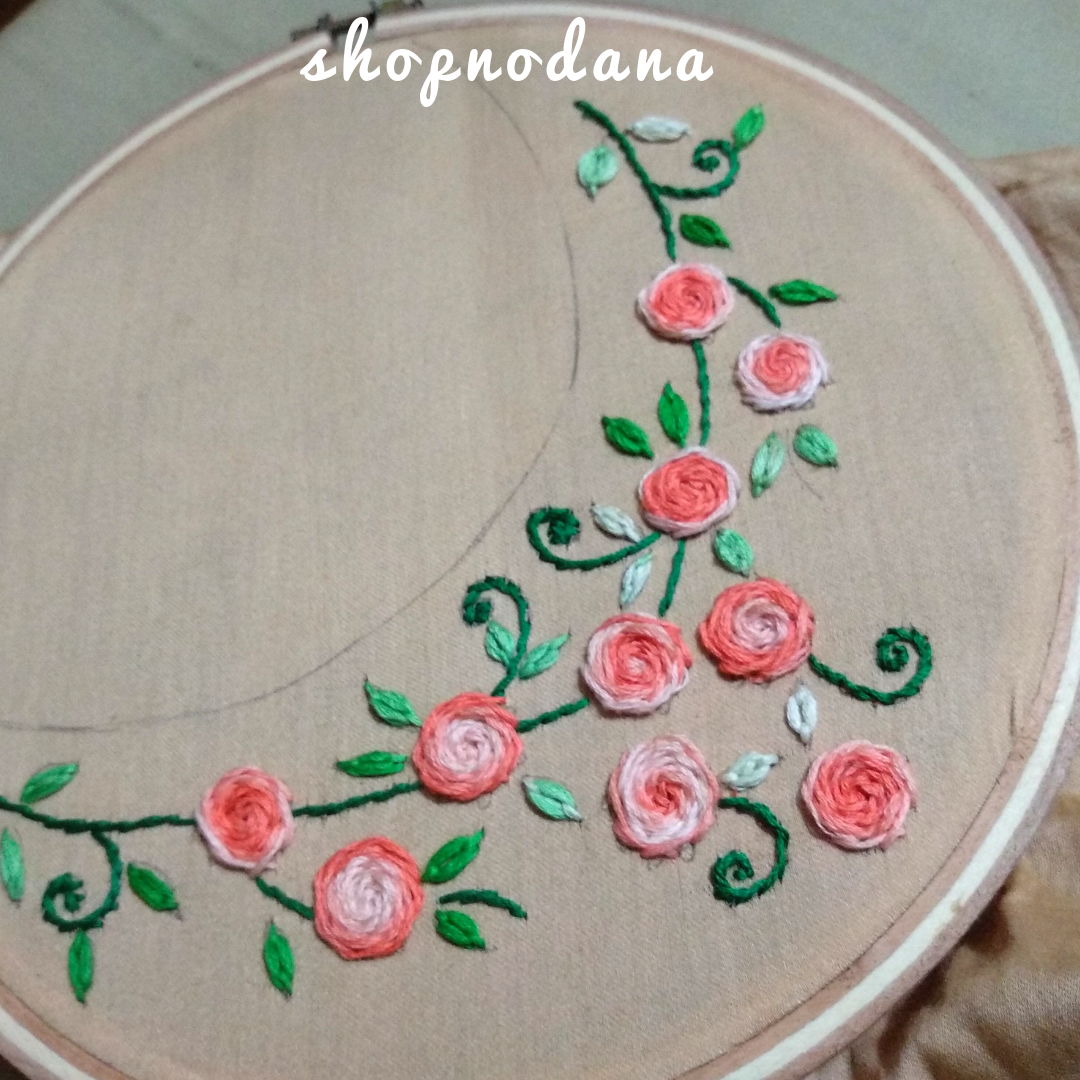 You can use any types of the thread for the embroidery stitches. But I always prefer cotton threads. They come in different shades too.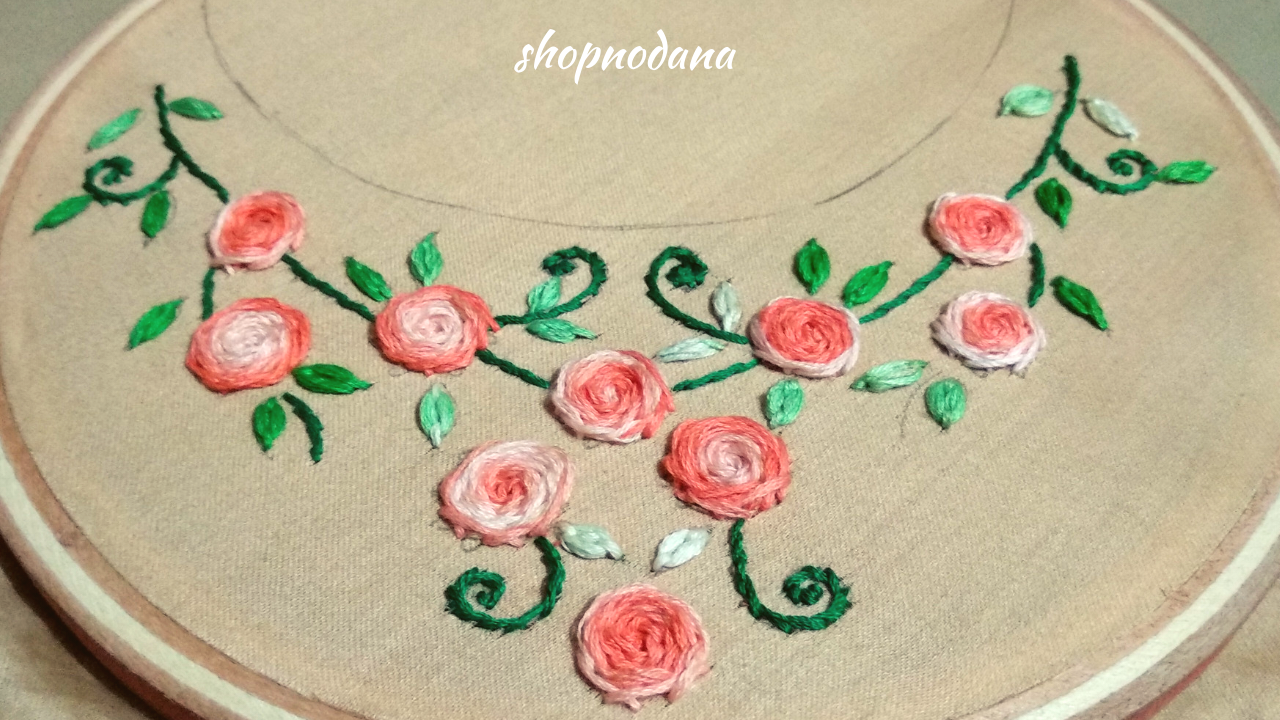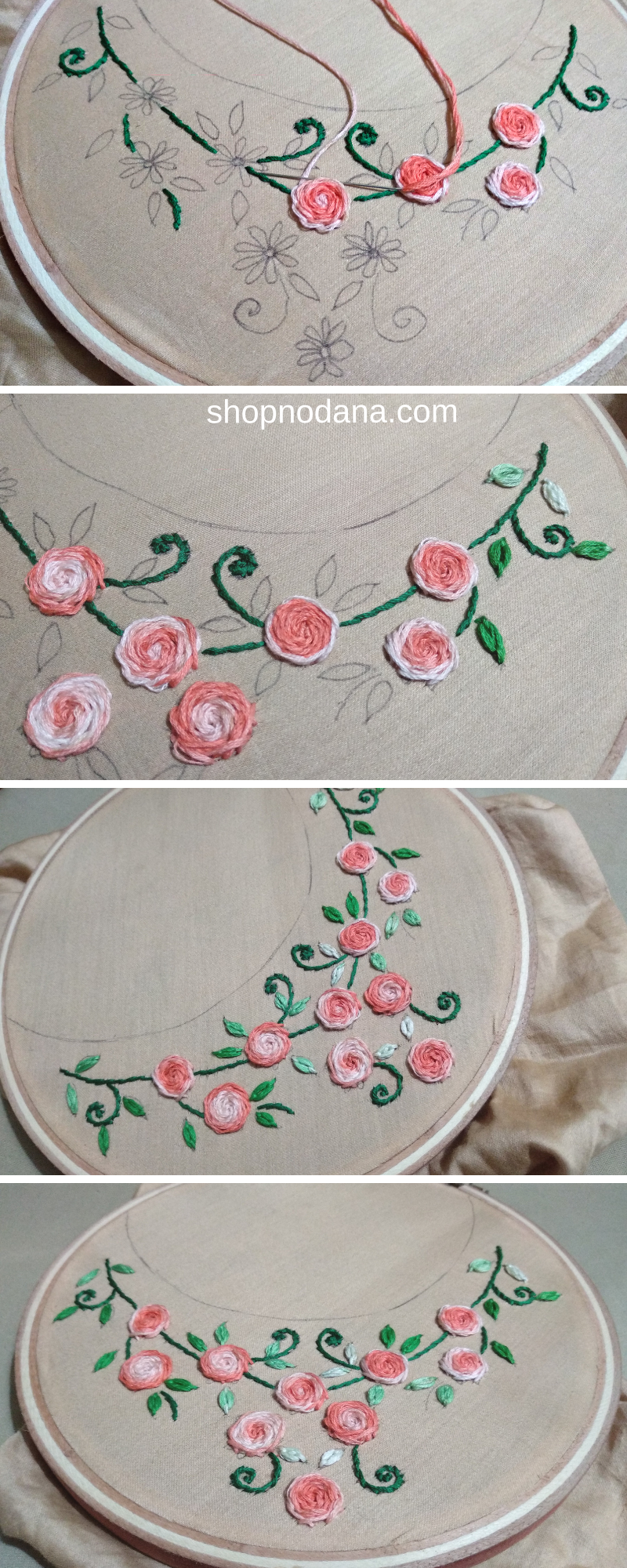 Watch full video tutorial in details:
You May Also Like