Do you have enough time for making breakfast? If they follow a small tip, then it would be very easy to get breakfast in the morning. people who wake up in the morning and have to make roti or chapati for the family members, if they make them while watching television at night and keep them in the freezer, can sleep a little peace. Or you can keep it on weekdays for a whole week. let us know How to make and preserve Roti for the whole week.
How to make and preserve Roti for the whole week
What you need
Flour / flour – 1 cup
Water – 1 cup
Salt – 1/2 teaspoon
Oil -1 teaspoon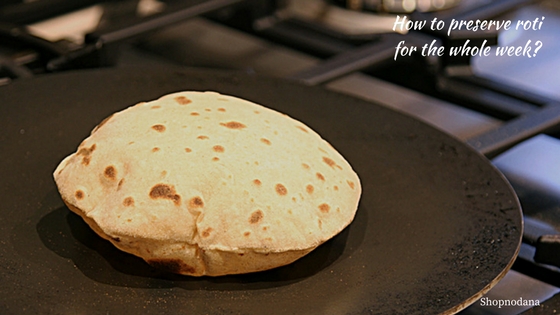 The process:
1. Pour the salt and oil into the water and boil it.
2. Pour the flour into the water and boil the flour and make a soft dough.
3. Spread the dough with a round stick in a round shape. If they don't get a shape you may use a round cutter to give them a shape.
4. Cook for a short time the Roti or Chapati in the hot Tawa or fry pan. Keep cooking it on the other side so that there is no stain on the Roti. Keep in mind that never let it in the pan for a long time. We are not making complete roti or chapati. You have to just warm it to make it hard. So the roties will not stick together.
5.Now spread all the Roti over the thin cloth and cool them. Set them into a big bowl and apply the lid to the bowl and keep it in the normal fridge.
6.Whenever you need to fry the Roti get out the roti of the refrigerator fry on Tawa and serve hot. You will get a fresh roti or chapati.
You should read
You May Also Like