The year 2019 is going to be a prevailing year for flexitarianism as many food experts believe. People are now more conscious about the ingredients they use and consume. So they won't just sit back. Food-loving people are also aiming for drastic tastes and foods that ensure the most nutritions at the same time. The healthy food trends for 2019 will mainly focus on variety among the ingredients. The type of food and foody activities you're more likely to see around 2019 follows below.
Flexitarianism:
Flexitarianism is actually a semi-vegetarian diet that holds a balance between the consumption of meat and vegetable. A vegan diet provides fewer calories while flexitarianism acts as the middle ground leading the healthy food trend for 2019.
Meat Substitutes:
Trendy individuals will want to replace meat with other high protein elements but won't entirely throw the meat away.  Meat is carcinogenic, no joke. It contains saturated fat and low-density cholesterol (LDL), the main reasons for strokes and other cardiovascular diseases. following the trend, eating meat will be more occasional and fish, tofu, mushrooms, lentils, quinoa, quorn, broccoli, spirulina, black beans etc high protein ingredients will be used more as a replacement.
Treasure Locality:
Though globalization is at its peak, appreciation for the local menu is always granted. But these healthy food trends for 2019 will focus more on the regional merchandise. Provincial coffee shops and outlets will enrich their menu with respective local delicacies. People would love to try the difference in taste even when they travel only between the towns. Every district will most likely be known for its signature savor and flavor.
Eating Out or Staying Home?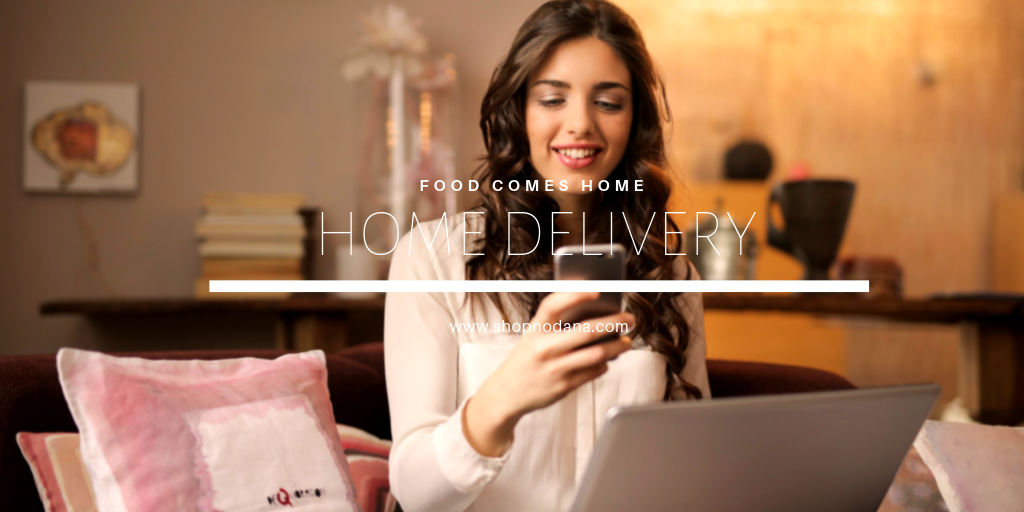 When ordering meals are this easy nowadays, why bother eating out right? Most of the people tend to stay home, that's why restaurants will increase and enhance their home delivery services as the competition is predicted high. A restaurant's virtual rating will severely affect a customer's speculation.
What We Really Eat:
General folks are more conscious about the product they use in their kitchen. People now want more transparency on the restaurant menu. This is the reason all the companies are going, to be honest and improve the product's label so as the nutritional profile. Restaurants will also specify and detail out their food menu as the healthy food trends for 2019 shouts. Every time you buy a product or eat out, in the coming year you will be more accurate about the calories being consumed.
Your Gut Health:
You will think twice now before taking processed foods and GMOs. Don't forget sugar and soy. These foods are terrible for guts. When you prepare yourself to be a part of the healthy food trends for 2019, add sufficient amount of fiber in your diet. Foods as whole grains, fruits, vegetables, Chinese dates, bread, beans and legumes etc are rich in fiber and best to keep your stomach clean. Fermented foods will again top the menus.
Food Swap:

Increase in the demand of switching flavors has made the chefs experiment with newer elements and aromas. To boost this they are swapping meat with ingredients that provide the same amount of protein but is less harmful. The main target is not to change the taste drastically but to shift in between the ingredients that have about the same zest.
Zero Waste:
Zero waste is a relatively new term though being one of the important aspects of healthy food trends for 2019. It firstly requires the motivation to waste the least amount of food and food elements. You may hate making a grocery list but a thoroughly planned grocery list will not just save a lot of money but will also reduce the amount of misuse. Breath and take the whole process as an adventure, because 2019 is the year of zero waste.
Fresh and Raw:
Raw vegetables give you the maximum nutrition. Though it may pose the threat of harmful probiotics, carefully preparing fruits, veggies and fishes will contribute to your daily need of vitamins and minerals. Cooking veggies for a longer time ruin all the benefits.
Tempting Seafood:
Because you will want to eat fresh and healthy, seafood is the most intelligent choice. Fishes are packed with omega-3 fatty acids and low in saturated fat. Seafood is also beneficial against hypertension. Fish is the foremost replacement of red meat since it reduces the probability of heart diseases. Mussels are the source of vitamin B12 and full in minerals like iron, manganese, selenium, zinc etc. Tuna, halibut, salmon contains a great amount of protein. Seaweeds are all about fiber and minerals. So the next time you go for a dinner, give seafood the most priority.
Why Not Flowers
Not only to decorate but also because of its own taste that flowers will take place in the menu. Flowers are used as herbs and drink with teas in Asia and some in some of Arab, but in the upcoming year, they will be presented as a cuisine itself. Daylilies, Roses, Lavenders, Chamomiles, Primroses etc are the source of vitamin A, C, E, and antioxidants. They also fight against allergy.
Trends are easy to follow, but you also have to keep a lot in mind. Those above are the expert's prediction, not a "must follow". They are super beneficial when you modify your diet with them. As due to different circumstances and cultural evaluations, some may seem odd to add up when others are similar to what we have seen in this year '18. Always ask the experts while going for a new food habit focusing more on your regional ingredients, weather, profession, age and effects on health. Let us know how are you preparing for the coming year in the comments below.
You May Also Like