The benefit of chia seeds for weight loss is a well-discussed topic. Chia seeds are high in protein and fiber, both of which have been shown to help lose weight. However, studies on chia seeds provided mixed results. But many health experts believe chia seeds can help you lose weight. (1)
Chia seeds are small, flat, oval-shaped seeds with a smooth and shiny texture, ranging in color from white to brown to black, and have been known for more than 5500 years; As it was an important part of the diet of the Aztecs and Maya. It is worth noting that chia seeds contain large amounts of fiber, omega-3, high-quality proteins, a number of minerals, and antioxidants. [ 2]
Benefits of chia seeds for weight loss
Chia seeds are among the few foods that are calorie-rich, and high in fiber, which increases the duration of satiety. Where each spoon contains approximately five grams of fiber, and therefore consumption may help to lose weight.
It is characterized by a high content of omega-3, and linoleic acid, which may contribute to weight loss. When mixing chia seeds with water, they turn into a gel slowly digesting, delaying the feeling of hunger.
You should read
Soluble fibers absorb large amounts of water and expand your stomach, which increases fullness and slows down food absorption .but it is worth noting that there are not enough studies to prove the benefits of chia seeds for weight loss. (3)
Many health experts believe chia seeds can help you lose weight.
Several studies have examined the soluble glucomannan, which works in a similar way, indicating that it can lead to weight loss (4).
Also, the protein in chia seeds can help to reduce your appetite and control your food intake.
In fact, one study found that eating chia seeds for breakfast increases satiety and reduces food intake in the short term (5).
However, studies that examined the effectiveness of chia seeds for weight loss provided somewhat disappointing results.
In a study of 90 overweight people, 50 grams of chia seeds per day for 12 weeks had no effect on body weight or health signs (6).
In a 10-week study of 62 women, chia seeds had no effect on body weight but increased the amount of omega-3 fats in the blood (7).
A 6-month study of obese people with type 2 diabetes on a low-calorie diet found that consuming chia seeds daily caused weight loss much more than a placebo.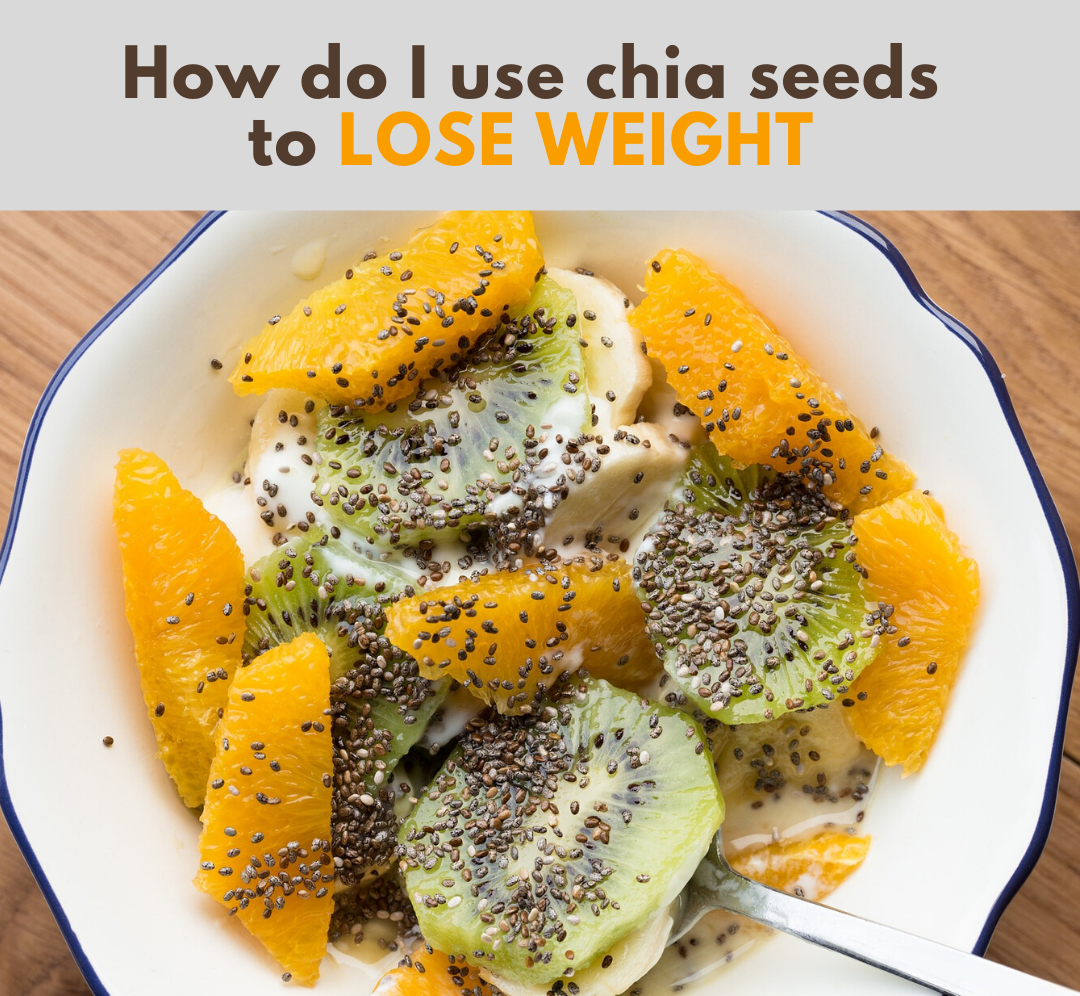 Although adding chia seeds to your diet is not likely to cause weight loss on its own, many experts believe it can be a beneficial addition to a weight loss diet.
The diet for losing weight is more than just single foods. The entire diet is important, along with other lifestyle behaviors such as sleep and exercise.
When you combine it with a real food-based diet and a healthy lifestyle, they may definitely help promote weight loss.
How do I use chia seeds for weight loss?
There is no single reason for weight gain or obesity, and therefore weight loss does not depend on just one method or step.
Rather, a number of simple steps must be taken to gradually lose weight.  Although studies have not demonstrated the effectiveness of using chia seeds with a view to reducing weight, it can be consumed in many ways to obtain its other benefits by adding it to a cup of milk, or a cup of juice, or grinding it and adding it to recipes. As it does not lose anything of its nutritional value if it becomes in the form of powder.
As we mentioned earlier, it gives a gelatinous texture which makes it suitable for making healthy puddings, and it also does not give a strong flavor that can be distinguished; So it can be easily added to both pasta, salads, soups, cakes, and sauces.
Don't eat dry chia seeds, especially if you have difficulty swallowing. According to Dr. Rebecca Roll, since chia seeds absorb several times their weight in water, dry seeds in the esophagus may expand and cause a blockage.
Try adding chia seeds to:
Smoothies
Oatmeal
Salad dressing
Different types of Salads
Yogurt
Soup or broth
Pies or muffins
Home Made whole grain Bread
Bakery instead of eggs
Chia pudding
When using chia seeds, remember that the more seeds you use, the longer you sit, the thicker the finished product. If you are not a fan of chia seed texture, mix it with your favorite textures.
How to make chia seeds water?
This is the easiest way to consume chia seeds for weight loss. If you want to make one cup of chia seeds water, you need to soak about a teaspoon of chia seeds in a cup of water. Leave it for at least half an hour. Drain and drink.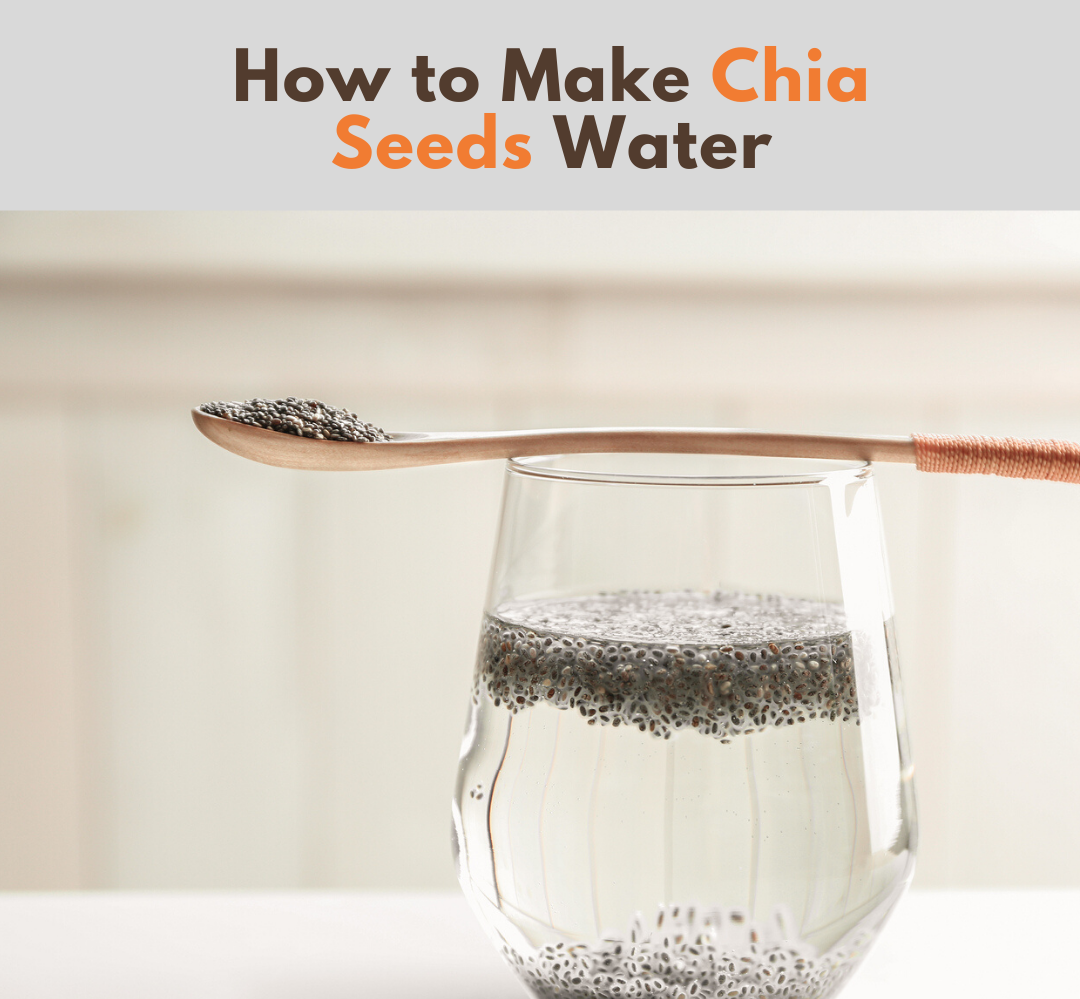 If you don't like the pleasant taste of chia seed water, you can add natural flavors in the form of lemon juice, orange juice, black pepper, or honey. You can also make a bottle full of chia seed water in the morning and drink it all day.
The best chia seeds online at the best price
It is a rich source of protein, antioxidants, essential omega-3 fatty acids, magnesium, calcium, potassium, and fiber. You can consume it easily.
Excellent nutritional compatibility: an ideal addition to vegan and vegetarian meals and gluten-free paleo and keto-food.
EASY TO USE IN PACKAGING: Nutiva Organic, Non-GMO, Raw, Premium (Black / White / Ground) Chia seeds arrive ready in an easy-to-use, sealed, BPA-free packaging.
Allergy-free information: Peanut-free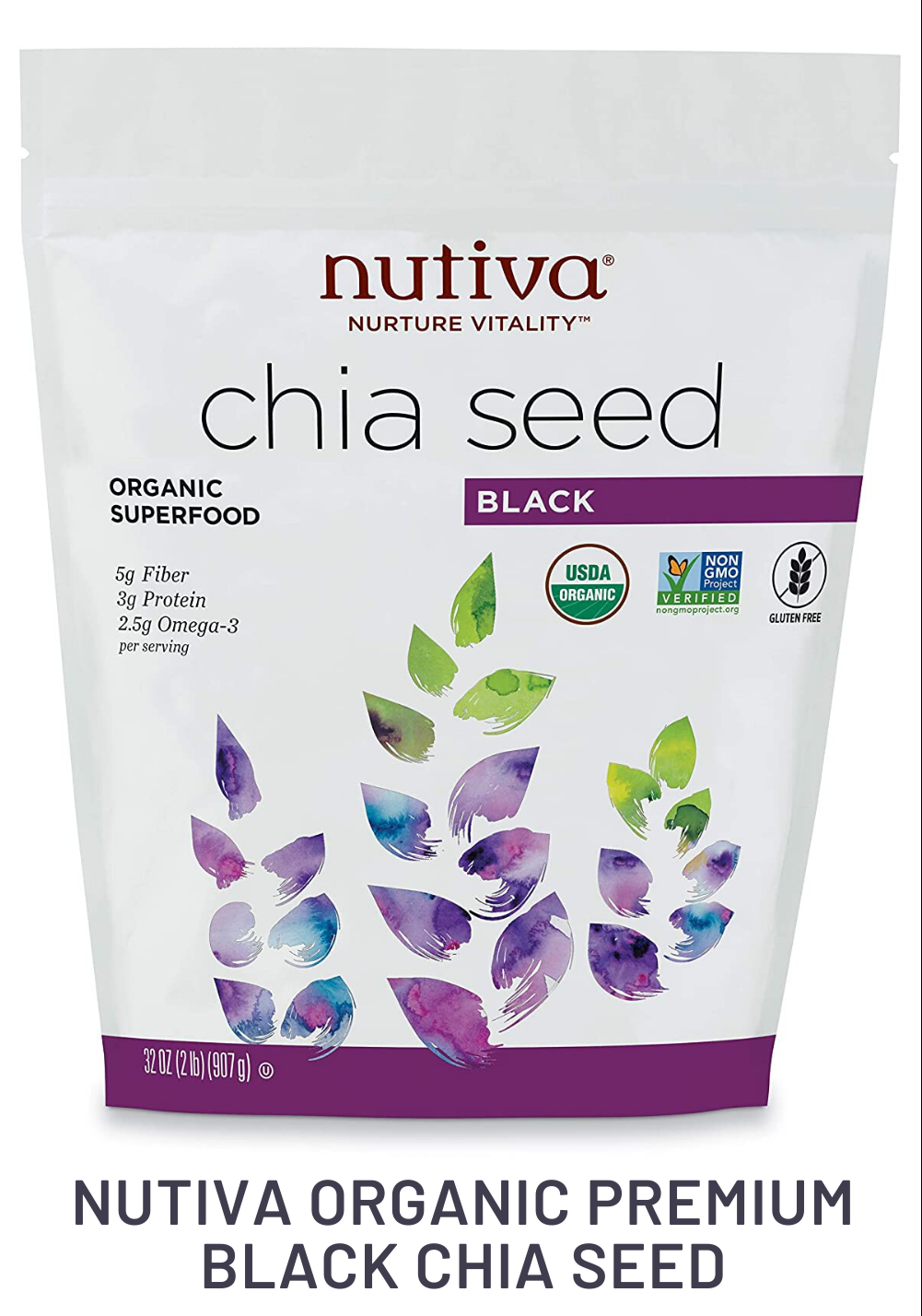 Chia seeds are a great source of protein, fiber, vitamins, minerals, and antioxidants!
Navitas Organics Chia Seeds provide a good source of magnesium, calcium, and iron, and also provide 11% of DV fibers and 2g protein per serving.
Chia seeds are abundant in omega-3 fatty acids. Omega 3 is respected for its anti-inflammatory and essential properties for optimal action.
You can make chia pudding (small seeds expand when soaking) or add it to salads, oatmeal, dips, juices, and baked goods. USDA Organic, Kosher, Non-GMO, Vegetarian, Gluten-Free.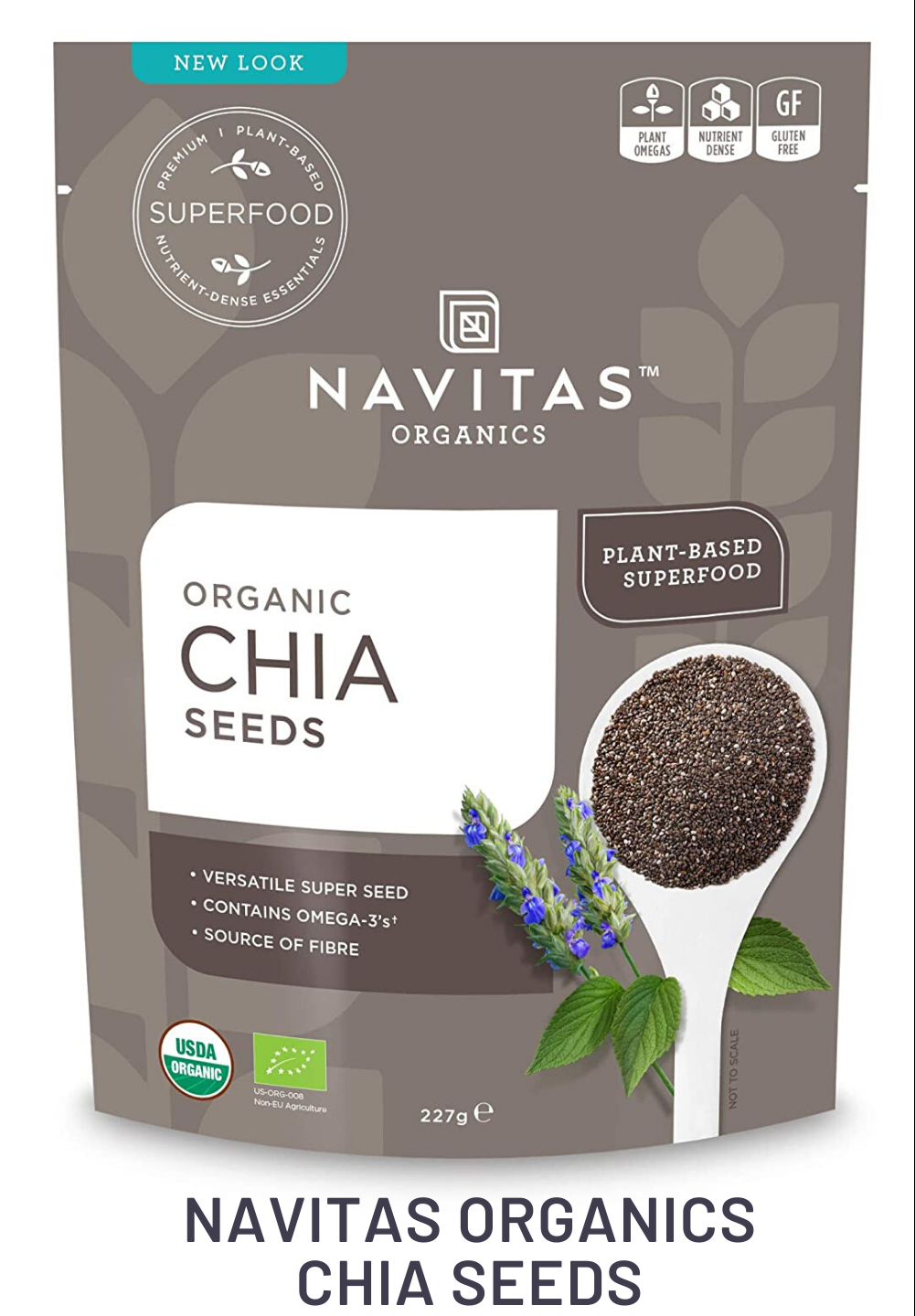 Viva Naturals Organic Raw Chia Seeds are rich in omega-3 fatty acids, fiber, protein, iron, and antioxidants
Chia seeds are almost tasteless and can be added to your favorite foods. To add extra texture and protein, we recommend spraying chia seeds on oatmeal or adding them to juices, salads, or yogurt for a satisfying and full snack.
Suitable for all diets – this omega power supports all nutritional limitations considering that it is gluten-free, vegan, nut-free, raw, low-carb, and environment friendly.
Viva Naturals chia seeds are premium quality seeds sourced from sustainable sources, offering impeccable nutrition, taste, and variety.
Free from unwanted additions and harmful ingredients, unrefined chia seeds allow you to reap the full benefits of this ancient superfood.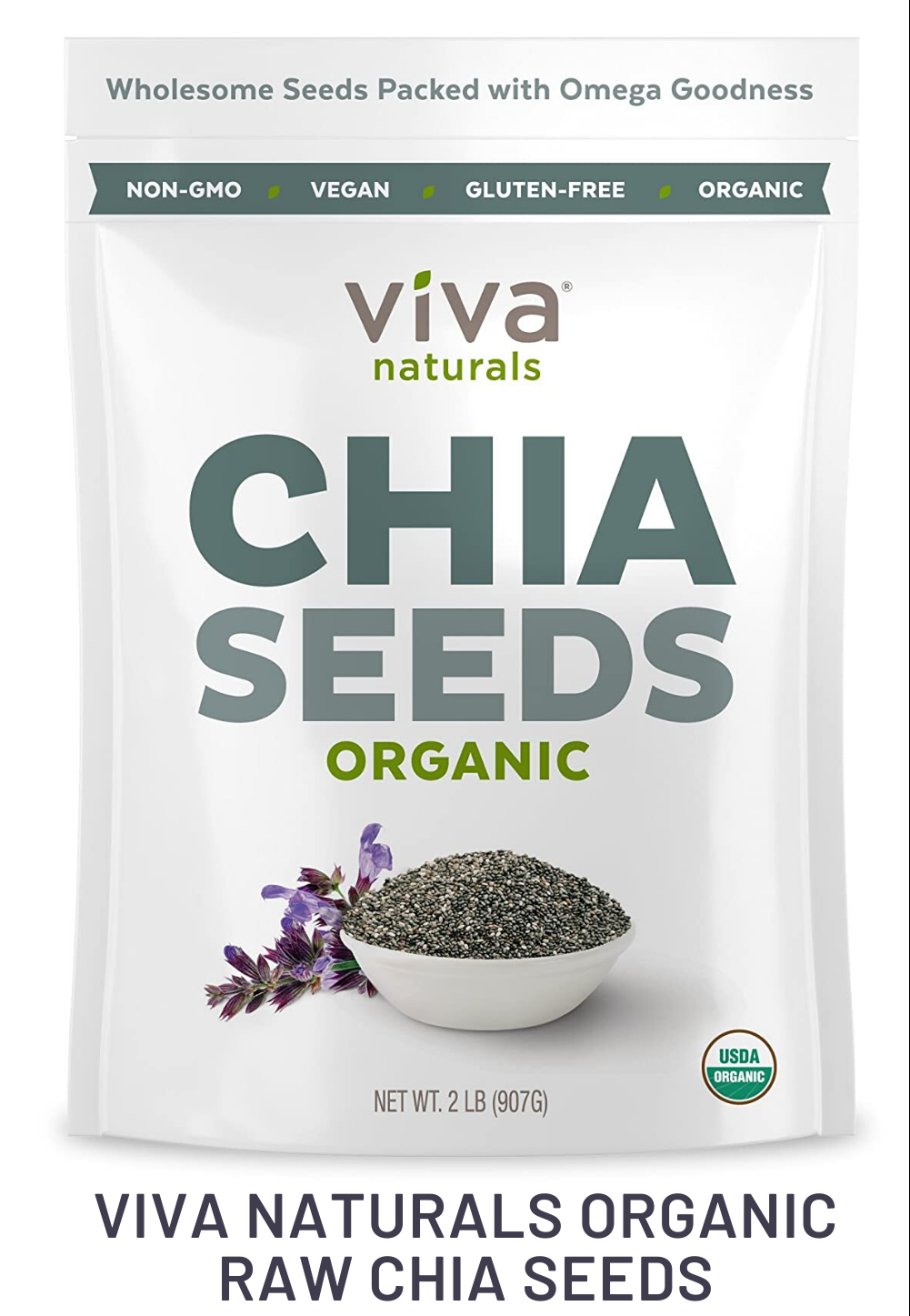 The Bottom line
The search for chia seeds did not match the public interest in chia as a superfood.
As research continues, scientists may discover more convincing evidence linking chia seeds to weight loss. Currently, there is no good reason to believe that chia seeds alone can help lose weight. It is also clear that chia seeds are not a substitute for a healthy diet and exercise.
However, people who want to lose weight should consider adding chia seeds to their daily diet. It is a nutritious and healthy alternative to high-calorie foods and an excellent source of fiber. They may also help a person manage cravings for food while achieving his weight-loss goals.
*As an Amazon Associate, I earn from qualifying purchases.
Read about
Weight loss diet -Four kinds of slimming tea (Asian secrets)
Weight loss tips-eat this 7 foods to get an attractive figure
You May Also Like