How to Get Straight Hair Naturally At Home-7 Ways
How to get straight hair naturally at home? Do these processes are effective? Do you think they permanently straighten your hair? Wait, you will get all the answers.
Many people turn to hair straighteners or chemical products to make their hair straight. Frequent straightening with heat or chemicals weakens the hair, causing it to break and fall out. Here's how to get straight hair naturally.
How to Get Straight Hair Naturally At Home- 7 Natural Home Remedies to Straighten Hair
1. Coconut milk and lemon juice
You will need only two ingredients
Coconut milk.
lemon juice.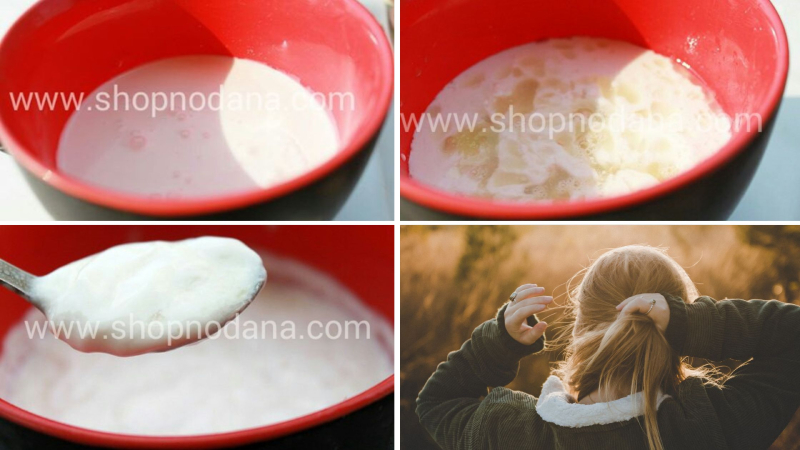 How to use coconut milk and lemon juice hair mask
Take thick coconut milk. If the milk is watery, it will melt from the hair.
Mix two

lemon

 juice with the coconut milk.
Then leave it in 

the freezer

 for 4/5 hours. I keep the whole night.
Then it will turn into a thick paste-like curd.
Then apply it to the hair very well. Wear a plastic cap.
Keep 45/60 minutes. Many people cover their hair with

a hot towel

. But I feel a lot of trouble with it.
Wash with a mild shampoo.
Two days a week is to be used.
Some Tips:
If the milk is thin, then

a paste

 of 

hibiscus

 

leaves

 can be mixed with the milk

, 

which will bring 

an extra glow

 to your hair.
In that case, the hair will be washed with water only. hibiscus leaves paste works as Shampoo
Then apply good hair oil to your hair.
This pack is more suitable for those, whose hair is light wavy. As well as straightening the hair, it will make silky your hair.
2. How to get straight hair naturally- Rinse your hair with milk
Milk is a natural hair straightener because it contains casein and whey protein, both of which strengthen and soften hair strands and repair dry and damaged hair.
Milk contains soothing properties that help straighten hair naturally.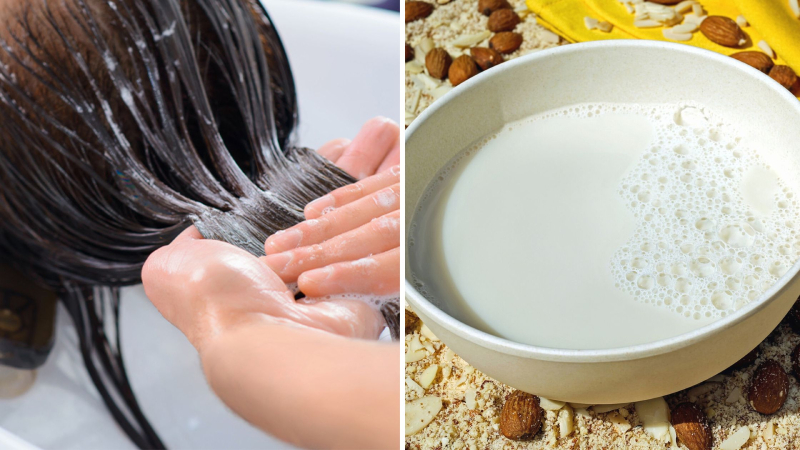 How to use milk
Once you have washed and moisturized your hair, take a glass full of milk.
Dip your fingers in and using the tips and gently coat each strand with milk.
Transfer the remaining milk to a bottle with a narrow mouth
Then slowly pour the remaining milk over the hair and scalp.
Wait a minute, then rinse well with water.
While cow's milk is most commonly used, you can also achieve similar results with goat's milk, almond milk, or coconut milk.
Some Tips:
Use cow's milk, almond milk, or coconut milk as a last rinse after washing your hair, to get smooth, straight tresses.
3. Banana and honey mask to straighten hair naturally
When these two ingredients are combined and used regularly over time, they have many benefits for hair.
When applied topically, bananas provide intense hydration and hydrating benefits, while honey coats the strands with a protective, antibacterial layer.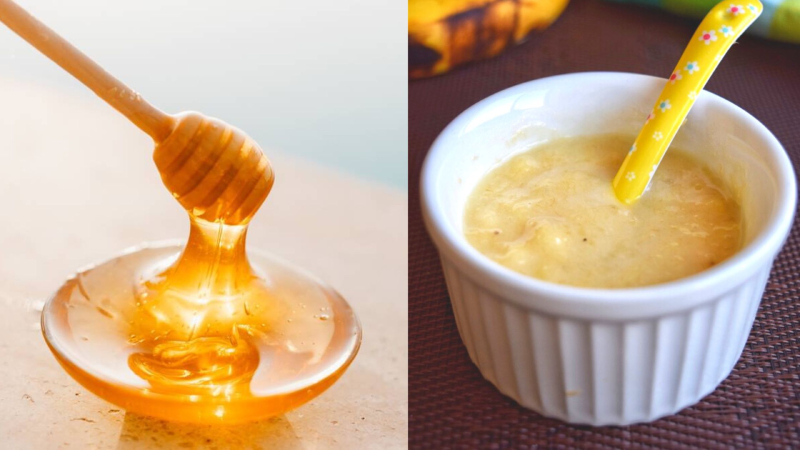 How to make
Mash one ripe banana and add a tablespoon of honey to this mixture and put it in the grinder, until you get a smooth and even paste.

Apply it to the hair and scalp evenly

Then put a shower cap on your hair to get the benefits of this hair mask.

Remove it after half an hour

Wash your hair well with a shampoo rich in biotin.
Some Tips:
Bananas and honey when mixed and applied topically over time can provide straightening benefits.
Use this mask twice a week to Straighten Hair Naturally.
4. Apply eggs to your hair to straighten hair naturally
How to get straight hair naturally? Apply eggs to your hair.
This is not a myth – eggs are truly nature's bounty for your hair, and now you have another reason to go for it!
They are good for replenishing the protein content in the hair, which in turn helps in taming frizz and unruly hair naturally
An egg mask is perhaps one of the most effective remedies to naturally moisturize and smooth your hair, and for very good reason – it's the best source of B vitamins, which are essential for texture.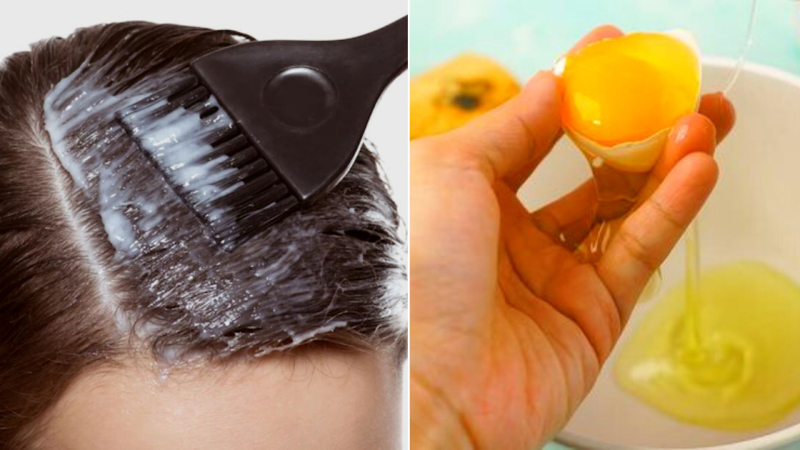 Egg yolk acts as a moisturizer and is also a superfood due to its plethora of nutrients.
Moreover, it helps maintain the hair's natural shine thanks to its moisturizing benefits.
How to use eggs
Crack two eggs and whisk the contents well into a bowl.
Apply it to the hair and scalp and leave it for ten minutes.
Rinse well and follow your regular regimen of shampoo and conditioner.
Some Tips
Applying an egg mask two or three times a week will ensure that you get an adequate dose of protein to keep your keratin levels intact and your hair in straight shape.
5. How to get straight hair naturally? Use apple cider vinegar on hair
One of the most effective remedies for naturally straight hair is to use apple cider vinegar as a rinse.
It restores the pH balance of the hair and is one of the easiest solutions.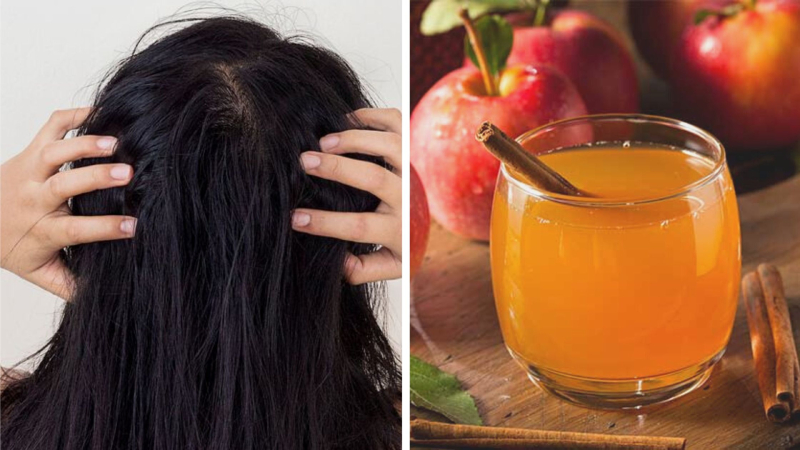 How to use
Take half a cup of apple cider vinegar and add a cup of water to it.
Stir well, then pour the contents into a sprayer or spray bottle.
Once you've washed and conditioned your hair, spray this all over the hair, making sure to cover every inch.
Run your fingers through your hair, spreading it as far as possible.
Don't rinse your hair anymore.
Some Tips
Do this once a week.
This easy hack can be used a few times a week while washing your hair, and it can instantly straighten and transform hair texture.
Watch this video for more details on using apple cider vinegar to straighten hair.
6. Rice flour and egg mask for straightening hair
You will need
1 egg white
5 tablespoons rice flour
1 cup Fuller Earth
Half a cup of milk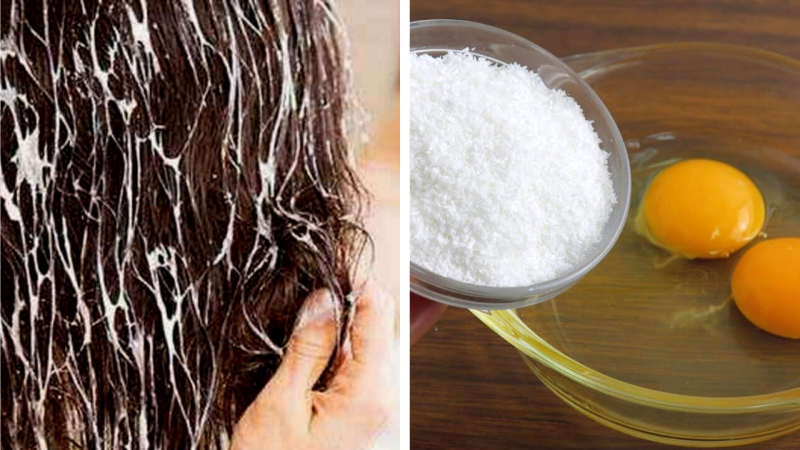 How to use
Mix the ingredients until you get a smooth mixture. (You can add more milk if the mixture is too thick, and more dirt if it's too thin.)
Cover your hair with the mask.
Leave the mask on for about an hour.
Rinse with cold water and a mild shampoo.
Do this once a week.
Some Tips
The ingredients in this pack work together to make your hair soft and healthy.
How to get straight hair naturally? It is one of the best ways. The pack nourishes your hair, removing dirt and repairing damage giving it a healthy, straight look.
7. Hot oil hair straightening treatment
You will need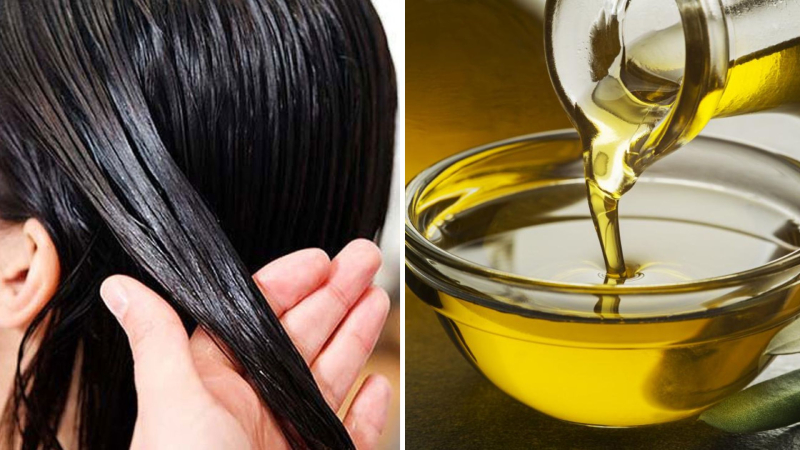 How to use
Mix the oil and heat the mixture for a few seconds until it becomes slightly warm.
Massage the oil to your scalp and hair for about 15 minutes.
Leave the oil on the scalp for 30 minutes.
Then wash your hair with normal water and mild shampoo.
Do this twice a week.
Some Tips
Castor oil soothes and repairs your hair like no other.
It helps to control frizz while leaving your hair soft and moisturized.
How can I make sure I don't ruin my straight hair?
After each wash, focus on the towel drying process, which is often overlooked.
Use a towel made of absorbent material so that it soaks up easily without having to apply a lot of force and pressure.
Gently towel dry your hair, rubbing it from top to bottom only, along the hair.
Use your fingers to assess the excess moisture and repeat the process until you remove it completely.
Never sleep with wet hair – it's a styling nightmare! Instead, wait for it to dry.
Even with dry hair, it is wise to tie it well before bed to avoid any damage from rubbing against the pillow.
The Final Thoughts
Most of us who have wavy or curly hair keep figuring out how to get straight hair naturally.
Smooth hair is versatile, manageable, and suits different hairstyles. Why don't we want it?
The difficulty is that we can't achieve this without putting our hair through harsh chemical treatments, going to the salon to dry it, or straightening it with a straightener every day.
Moreover, most of these treatments are temporary and can harm your hair in the long run. This is why straightening your hair naturally at home is the best alternative!
With these home remedies, you can say goodbye to frizz curls and welcome smoother, straighter, healthier hair.
You should read:
Regrowth of hair by eating these foods naturally
You May Also Like