Best Hair Masks for Dry and Dull Hair
The effect of high temperature on the hair appears clearly, exposes it to breakage, frizz, and dryness, and the natural shine disappears to appear dull. To get rid of the effects of summer on hair, revitalize, and healthy appearance of hair, it is recommended to use natural best hair mask regularly to moisturize the hair and protect it from damage and split ends.
Usually, hair masks need 30 minutes and repeat twice a week. In this article, we collected a group of hair masks that you will need to apply to hair throughout the night with hair covered with a bathing cap and rinsed in the morning and repeated once a month.
These masks are characterized by their rapid impact on Hair texture and appearance, which you will notice immediately upon use, as it works to supply the hair with protein and fatty acids concentrated throughout the night so that the hair regains its healthy appearance again.
Read about
Homemade hair mask for dry hair
Masks are not only a great way to give your hair some extra love, but they are also very easy to self-execute; There are so many natural ingredients that perfectly work together to activate what dries out. Here are 7 of the best homemade hair masks guaranteed to give you the dream locks!
Coconut oil hair mask: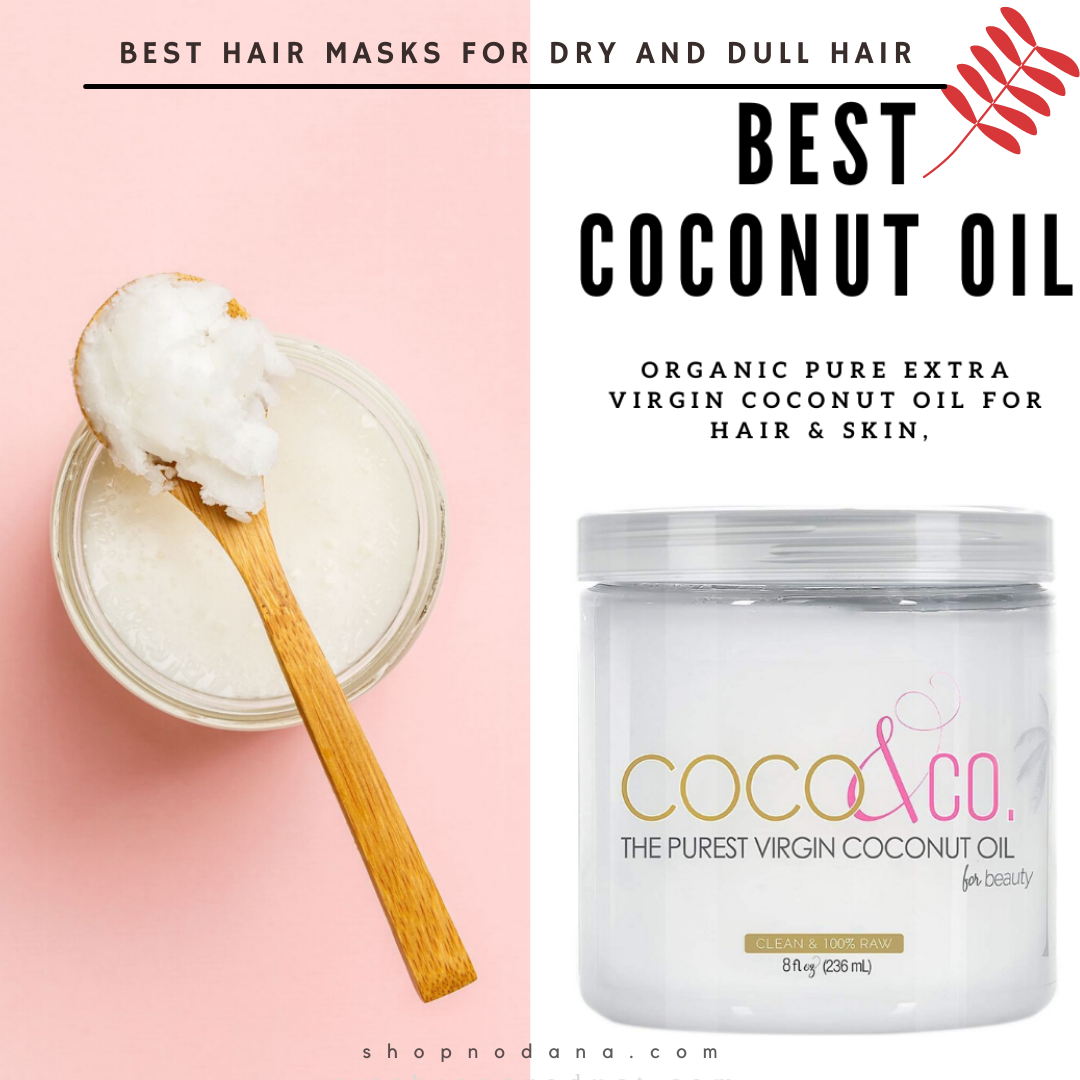 Heat a quantity of coconut oil according to the length and density of the hair over low heat, divide the hair into tufts and distribute the oil on the hair well starting from the roots to the ends, then massage the hair with the tips of the fingers for 5 minutes. Comb the hair, cover it with the bath cap, leave overnight, and rinse in the morning.
You can buy the best coconut oil here
Banana and egg mask for damaged and dry hair:
One of the best remedies for hair damage that nourishes moisturizes, and straightens hair is a banana and egg mask.
Add 1 tablespoon of olive oil to one egg yolk and mix well, then add to the mashed banana.
Apply the mask over the hair overnight and rinse with water and shampoo.
Avocado and olive oil mask for split ends:
Mix mashed avocado with two tablespoons of olive oil and apply the mask to hair overnight and rinse in the morning.
Milk and honey mask for dull hair:
A wonderful natural mask that gives the hair a vibrant, wonderful look Milk and honey mask, just add two tablespoons of honey to a cup of milk, and comb this hair with a wonderful mixture with a scalp massage with fingertips for 5 minutes and cover and leave overnight.
DIY hair mask- Yogurt mask:
To restore the shine and softness of your hair, place a cup of yogurt (or depending on the length and density of hair) over the entire hair with a massage, leave it overnight and rinse hair in the morning with lukewarm water and shampoo.
Olive oil and aloe vera oil mask:
To get rid of frizz and hair fall, mix equal parts of olive oil and aloe vera oil, and warm the mixture a little over low heat, put the mixture of oils on the hair with good distribution, focus on the roots and ends, comb the hair, cover all night and rinse in the morning as usual.
Try these oils
These masks are repeated once to twice a month, taking care to distribute the mask on hair strands from the roots to the ends and massage the scalp with the tips of the fingers for 5 minutes.
Strawberry hair mask for hair
Ingredients:
8 strawberries
2 tablespoons of mayonnaise
Strawberries are amazing fruits: they protect cell membranes in the scalp due to the powerful antioxidants present in them(1), while mayonnaise is a source of healthy fats. Mash strawberries, mix ingredients in cream before applying to damp hair, and leave it for 15 minutes. Rinse and admire your hair well.
A hair mask with olive oil and eggs is one of the best hair masks
Ingredients:
2 tablespoons of olive oil
1 tablespoon of white vinegar
1 egg
Olive oil has been used in hair masks since ancient times and is filled with moisture and nourishment to help replenish dry hair. Vitamin E and healthy fats oil moisturize brittle edges while strengthening hair to prevent further breakage. Whisk ingredients together and leave on your hair for 20 minutes, then rinse well. For long hair, double the amount of ingredients in the recipe.
You should read
Summer Hair Care Tips- How to Care for Dry and Falling hair
Simple tips for you to maximize the benefits of hair masks
Always apply the mask to washed hair. Just as if you were applying a face pack on clean skin, apply the hair mask to clean hair. Clean hair is better equipped to absorb nutrients.
Make sure to separate your hair into sections and apply the mask from the roots to the ends. Once you're done, pull your hair into a bun and cover it with a shower cap. The shower cap will create a warm atmosphere, allowing maximum nutrient penetration.
Tying your hair in a bun ensures that the mask does not flow.
Before washing your hair, cover it with a hot towel for at least 5-7 minutes as this will create a warm environment, allowing your hair to absorb more nutrients. Repeat this process if necessary.
After that, wash your hair with cold or lukewarm water. Unless otherwise specified, use plain water to rinse your hair from the mask and then press it with a towel to remove the excess water.
Best Hair Masks to Buy Online
If a Diy hair mask is not easy for you, you can buy the best hair mask online. We hope you can find the one that suits you best among these!
1. Vitamins Keratin Hair Mask Deep Conditioner
Thin Fine Hair Keratin and Argan Oil Complex Hydrating Repair Treatment for Dry Damaged Hair and Scalp-by Vitamins Hair Cosmetics.
Advanced Moisturizing Mask – Split mask ends with a sound control repair. Repairs scalp and skin with long-lasting hydration. Keratin-free hair booster is loved by women and men
Restores damaged dry hair – rich anti-viral hair mask. Leaves hair soft, shiny, smooth, and healthy. Resists heat and environmental damage to restore vitality. For curly, wavy, straight, short, or long hair.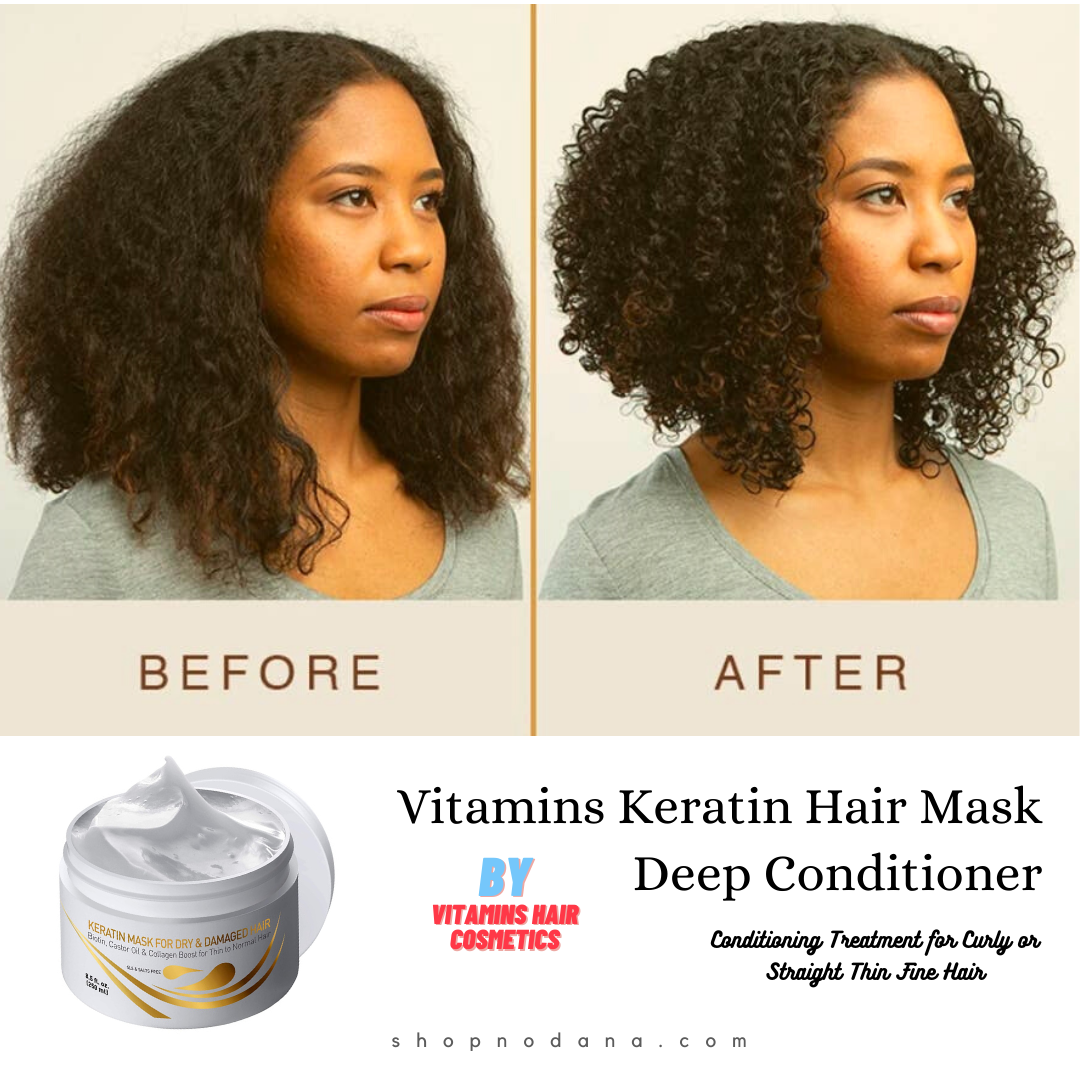 2. Garnier Fructis Damage Repairing Treat 1 Minute Hair Mask with Papaya Extract for Shine and Scalp Health
Its Papaya extract helps you get smooth, smooth, and damaged hair. In one minute, pamper your hair with a nourishing treatment that contains 98% of the naturally derived ingredients.
Treat your hair in just one minute: apply it to damp hair and leave it for one minute. It can also be used as a leave: Apply to damp hair to control frizz for long-term nourishment. Do not weigh, not silicone, no paraben.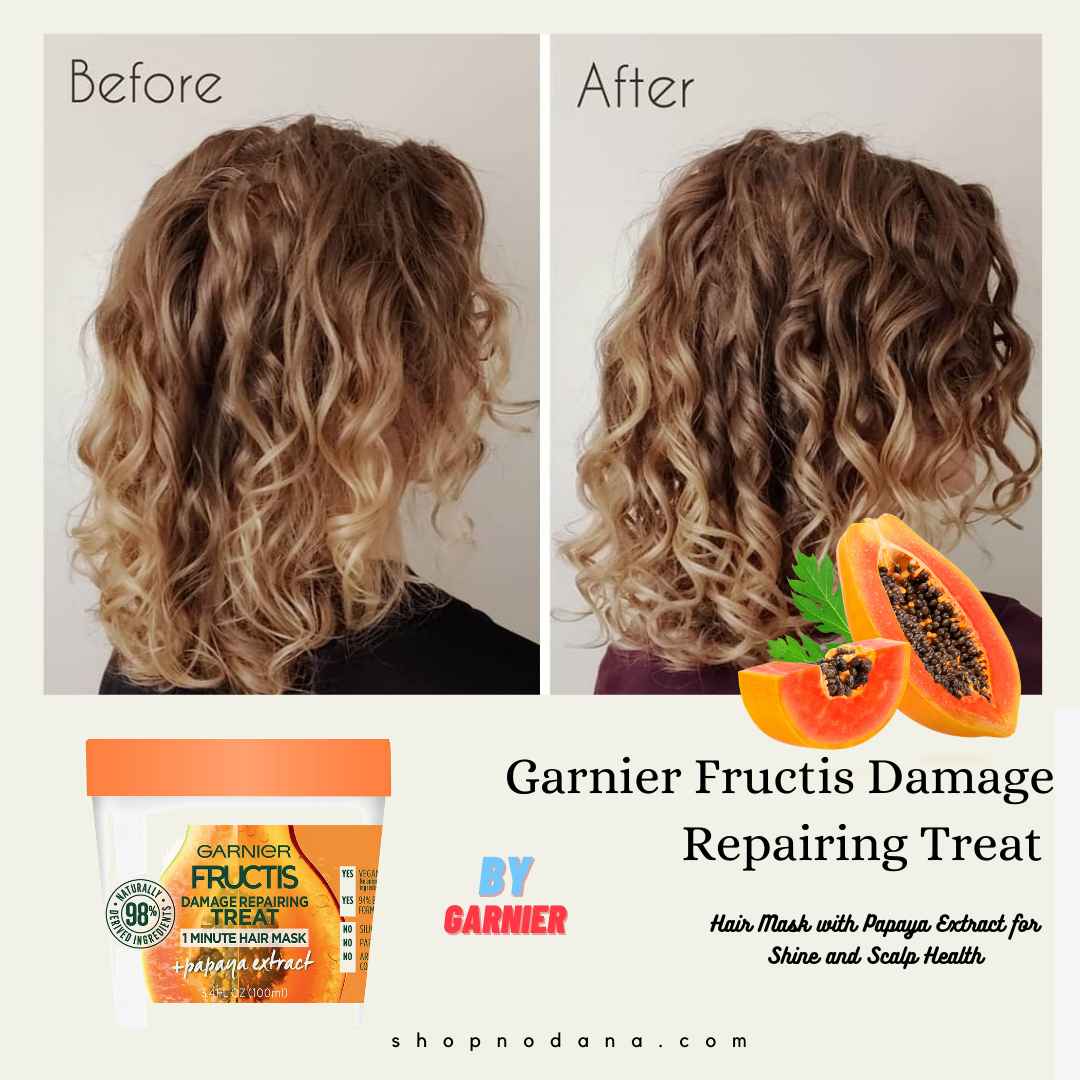 This Hair conditioner is not a conditioner. No.3 is the home bond creator that has the same active ingredient found in all Lapel Professional products. Our patented technology reconnects the broken links in every type of hair providing a real structural fix that works from the inside.
Leaves hair stronger than ever. Paraben-free, vegan, sulfate-free, and phthalate-free. Cruelty-free and nut-free. for damaged hair.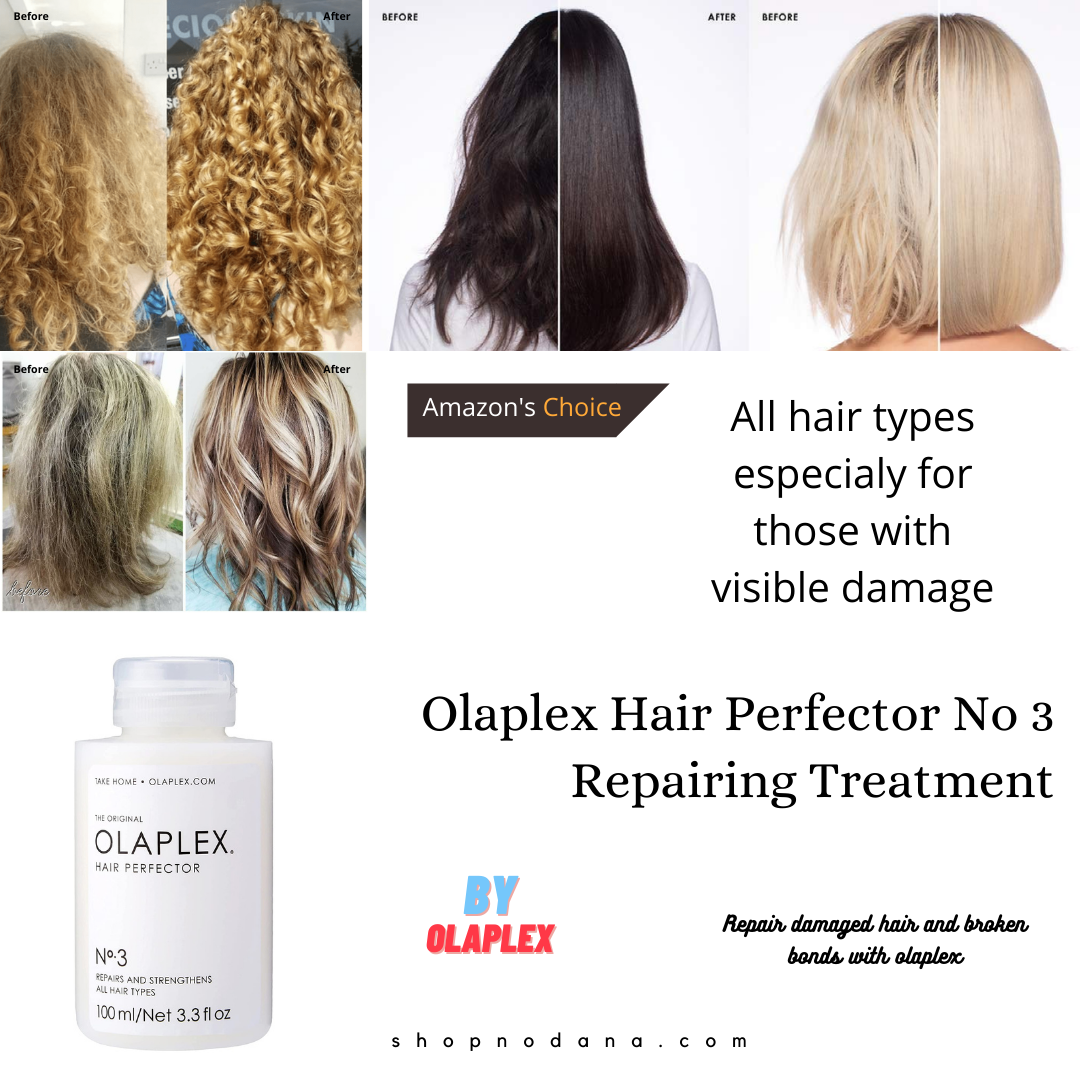 Argan Oil Hair Mask, 100% ORGANIC Argan & Almond Oils – Deep Conditioner, Hydrating Hair Treatment Therapy, Repair Dry Damaged, Color Treated & Bleached Hair – Hydrates & Stimulates Hair Growth,
Argan hair oil – works amazingly for women, men, and children – a natural conditioning treatment for hair – greatly improves the smoothness and texture of hair. Restores a healthy look and a natural sheen.
Nourishes hair, effective hair conditioner – all-in-one hair restorer promotes the growth of new hair follicles, restores, and restores hair trunks for smoother, thicker, and healthier hair.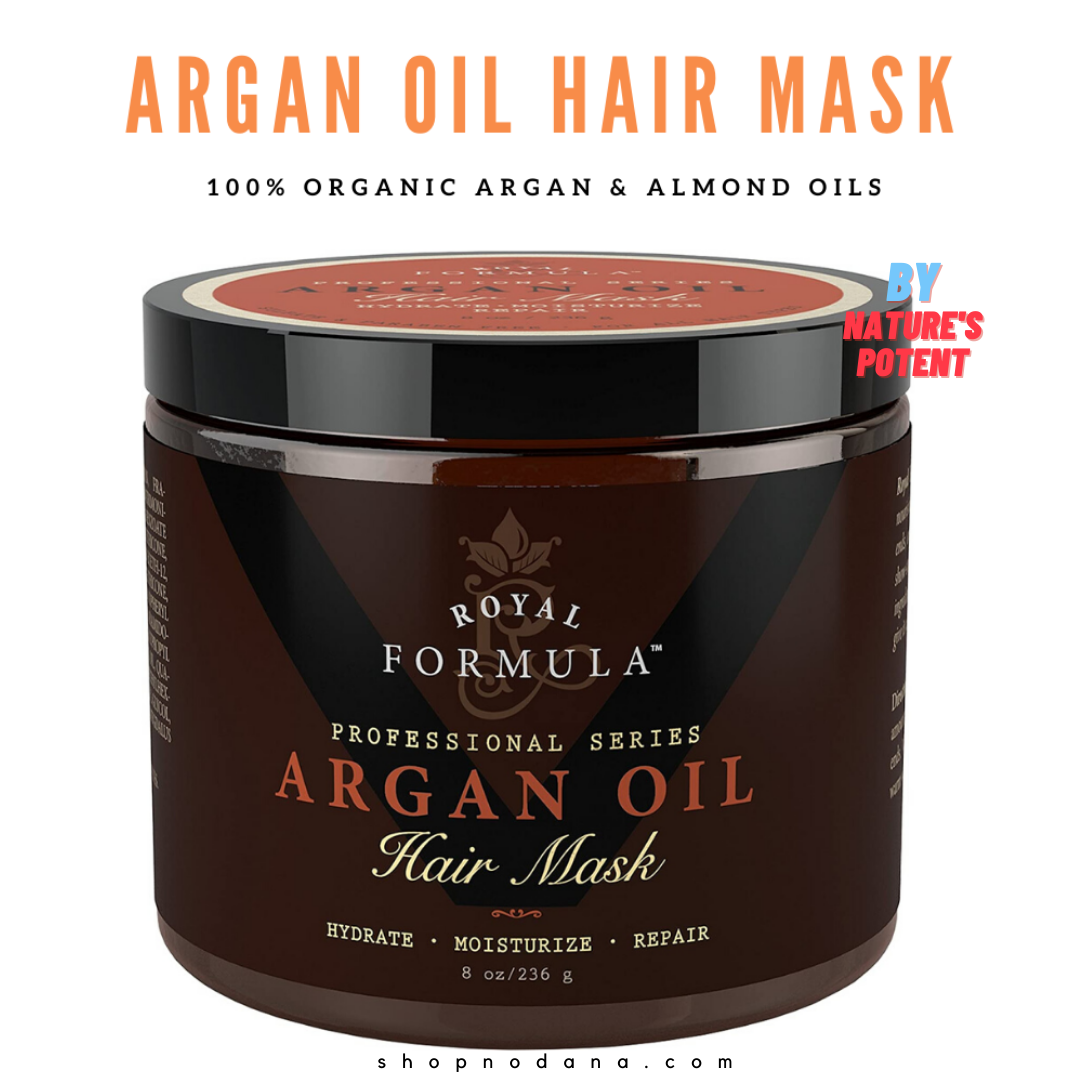 Frequently Asked Questions: Dry, damaged, and frizzy hair
Q: How do you treat damaged hair from straightening?
A: You don't need expensive products to repair and rejuvenate dry or damaged strands, but simple homemade deep conditioning recipes work like magic. You can make different hair masks yourself and get a wonderful mane. To repair your damaged hair, use a hair mask to nourish your hair properly.
At first mix three egg yolks in a bowl with 3 tablespoons of olive oil and add a few drops of any essential oil you like most. Leave the mixture on your hair rest for 20 minutes and then rinse the hair with warm water.
Q: How to treat hair breakage?
A: If you are experiencing hair loss, replace the shampoo with a homemade hair pack. Hibiscus, or shoe flower, is known to be good for your hair. Both The petals and leaves of the hibiscus flower are rich in calcium and vitamin C content that nourishes the scalp with nutrients and strengthen the hair. They also stimulate the blood flow to the scalp.
Grind some hibiscus petals into a smooth paste. Mix this with coconut oil and apply it on your scalp, massaging it well. Rest it for an hour and then wash it intensively with a mild shampoo. Try to do this once a week.
Q: What are the home remedies for split ends of hair?
A: The best home remedy for split ends is a handmade hair mask. Hibiscus flowers are effective in soothing a stressed scalp and reviving dry, dehydrated tresses by infusing them with moisture.
Crush the hibiscus flowers and mix them with almond oil and aloe vera gel. Apply the paste to your hair and scalp and massage it. Then wash it after 20 minutes. Apply this once a week.
Q: What are the best serums for curly hair?
A: Frizzy hair takes the shine off your skin. An effective serum for dry, dull hair is The Body Shop Grapeseed Glossing Serum that is known to give your hair a smooth and manageable finish. Another serum is Kérastase Nutritive Oleo-Relax Serum that smoothes hair and provides long-lasting frizz control.
Q: Can color or hair dye damage your hair?
A: It depends on the hair color you are using. If you use a permanent hair dye that lifts or opens the hair cuticle layer to allow the color molecules to penetrate, it will cause damage to your hair. However, if you use semi-permanent, it will help add more shine and conditioner to the hair, but it only lasts a few shampoos.
All products recommended on Shopnodana are independently selected by our editorial team. If you make a purchase through any of these links, we may receive a commission. Learn more about our product selection process here.
You May Also Like